The Joy and Pain of Adopting Senior Pets
At Oakland Veterinary Referral Services (OVRS), we are happy anytime we hear about a successful pet adoption. Senior pets are just as in need of loving homes as their younger counterparts, but are often overlooked in the shelters. Bringing an older animal into your house can be hugely rewarding for your family. Just as with any adoption scenario, though, it is important to understand what to expect before you bring a senior pet home.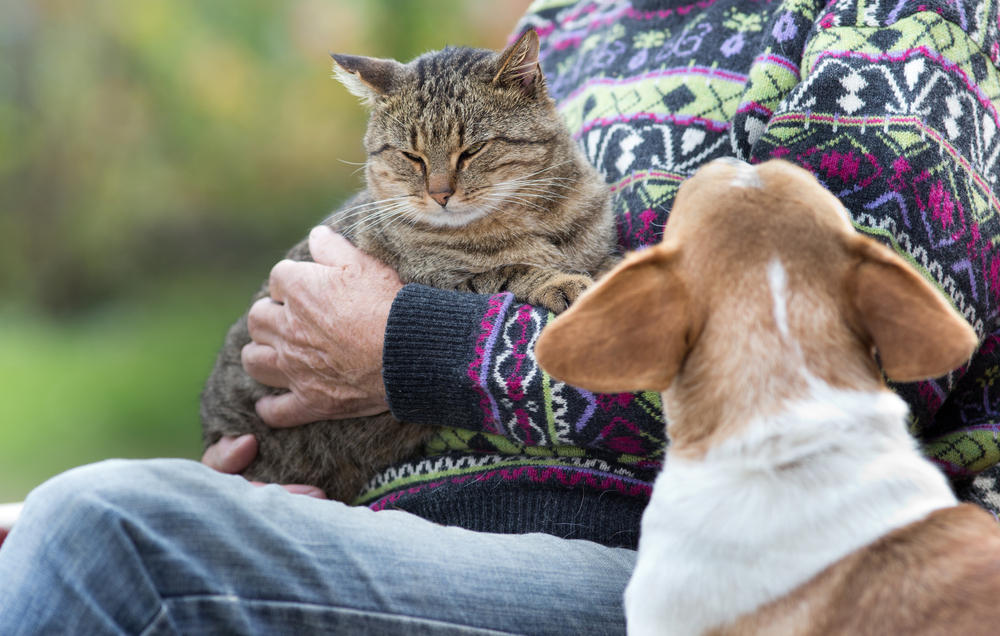 Senior Pets: Full of Love But Not Energy
Senior pets seem to appreciate being adopted more than younger pets, and they show their thanks with deep love for their new owners. Since they are in their golden years, they will not have as much energy as a younger animal. This means that they do not need as much physical attention (walks, playtime, etc.) to get the exercise and stimulation they need. Because of this, senior pets often make the perfect companions for older owners, people with limited free time, or those who have some mobility issues of their own.
Senior Pets: Solid Personalities
A senior pet has been around the block a few times, which means he has a solid grasp on who he is. Unlike with puppies or kittens who seem to change and grow every few days, senior pets have comfortably settled into their size and personality. Even better, most senior pets do not need to be trained and can easily transition into life in your home.
Senior Pets: Happy Unions
Senior pets are more likely to get along with humans, kids, and even other animals. This means they can transition fairly easily into most environments and make a great addition to a wide variety of homes. Whether you have a newborn baby or a couple of other animals around your house, a senior pet can fit right in and add even more love to your home life.
Senior Pets: A Little Extra Care
Since senior pets are getting up in years, they will need a little more veterinary attention than a younger animal. Most veterinarians recommend two wellness visits a year for senior pets to ensure they remain as healthy as possible. This allows your veterinary team to monitor their health levels and spot any potential issues early. Regular wellness visits can give you even more time with your special friend. In addition to vet visits, senior pets might also need a little extra stimulation to stay sharp mentally.
Senior Pets: Special Food Requirements
Just like for humans, senior pets have different nutritional needs than their younger counterparts. Talk to your vet about the best food options for your senior pets to make sure they are getting the exact nutrition they need to thrive. With a little bit of effort, you can equip your senior pet with everything he or she needs to enjoy many happy years with you.
OVRS is proud to offer specialized veterinary and emergency services to pets in and around Bloomfield Hills. We believe in providing top tier veterinary care and important educational information to help pet owners provide the best lives for their beloved animals. To learn more about our services or to schedule an appointment, please call us at (248) 334-6877.