Choosing a Dog Breed That Matches Your Energy Level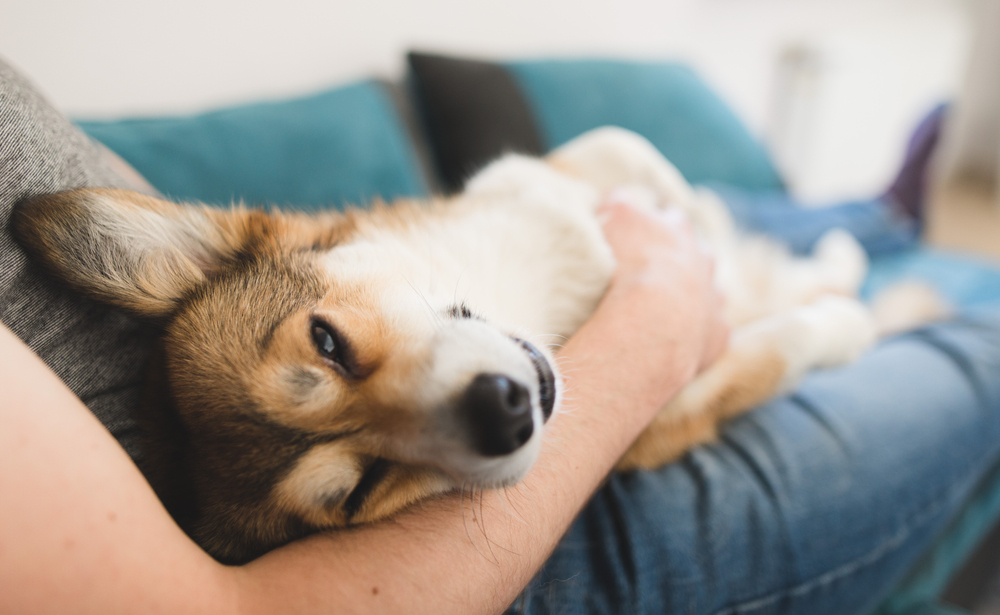 If you're considering adopting a dog, be sure to consider a dog breed that matches your energy level. Every human has their own personality and so does man's best friend. Choosing the right dog breed based on several factors, including energy level, is important to both you and your dog's happiness.
If your idea of an active weekend is surfing those TV channels, then a low key dog is probably for you. But if you love to play Frisbee, go for a run, or hike, your preferred dog may be one that has an ample amount of energy and stamina.
Oakland Veterinary Referral Services wants to explain why choosing a dog breed that matches your energy level is a smart decision.
Why Make the Distinction?
The best chances of a successful match between pet owner and canine rely on considering lifestyle. If you want a dog to act as a companion on your adventures, then it would be unfair to choose an older pup with arthritis. Those with active schedules should also consider the time it takes to care for a dog with excess energy. For instance, would you even have the time to give them that much exercise?
Just like personal preferences in size, breed, and aesthetics, the dog's energy should rank up there in the kind of dog that would be good for you. A part of being a responsible pet owner is knowing how much exercise your dog will need, the time and space you can offer, and an understanding of your lifestyle when choosing your forever pet. Anything less can make for an unhappy pet owner and even worse, an unhappy pet.
Best Low Key Breeds
If you decide that a dog with less energy and more love would be a great match, you may wonder which breeds to look for. We recommend opting for mixed breeds, since they are typically less high maintenance and more even-keeled.
In terms of gentler, less active breeds, choose from some of the following (mixed) breeds.
Cavalier King Charles Spaniel
Italian Greyhound
Maltese
Pug
Bloodhound
Basset Hound
Chow Chow
As with any adoption, take time to get to know the individual dog before assuming they're low key based on breed. There are always exceptions.
High Energy Dog Breeds
Now that we covered some of the more relaxed Fidos, what about those high energy dog breeds? Outdoor enthusiasts, adventurers, exercise lovers, and those with an active lifestyle gravitate towards energized dogs. Here are a few of the favorite breeds for those with a penchant for active fun.
German Shepherd
Airedale Terrier
Jack Russell Terrier
Cattle Dog
Basenji
Border Collie
Labrador Retriever
Beagle
Again, it's a good idea to spend time with your new potential adoptee to get a gauge on their personality, temperament, and lifestyle needs.
Are you looking to match your lifestyle with a fur friend of your own? Do you want to make sure you adopt the best doggie fit for you? Ask your veterinarian for recommendations on choosing the right dog breed to match your energy level and your lifestyle. And if you find that special fur friend, OVRS can help with the best in pet emergency and specialty care.