Which Parts of the Turkey Are Safe for a Dog?
As hard as it might be to refuse those puppy dog eyes, it's important to know which parts of the turkey are safe for a dog before sharing any. Have no fear, Oakland Veterinary Referral Services (OVRS) is here to help.
With the holiday season upon us, it is good to know which parts of the turkey are safe for a dog. If your dog is like most members of the canine species, he is probably at your side from the time the turkey goes in the oven to the moment you put away the last of the leftovers.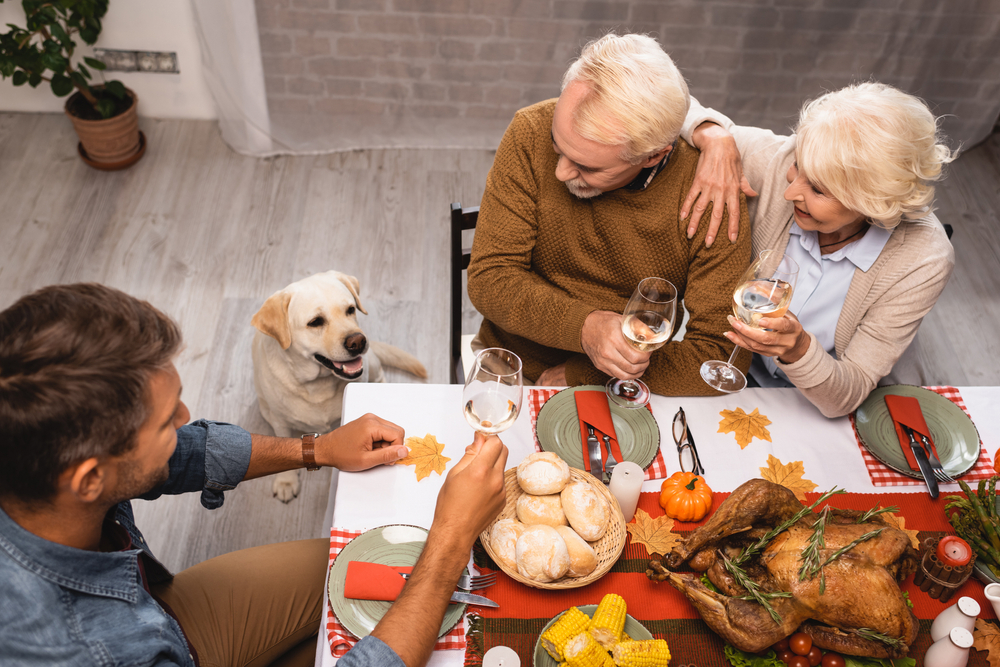 Turkey as a Safe Protein for Dogs
In general, turkey is a great source of protein for dogs that also gives them access to important vitamins and minerals and overall nutritional benefits they need. Since it is an easy meat for dogs to digest, turkey is usually a great option for dogs. If your dog suffers from an inflammatory condition, turkey is considered a better protein choice than chicken. Chicken is a very common food allergy for dogs. If your dog suffers from this poultry allergy, you might want to consult your veterinarian about whether or not turkey is a good choice.
The Safest Parts of the Bird
While both white and dark meat portions of a turkey are safe for a dog to eat, white meat tends to be a better protein source. If you want to feed your dog a small amount of turkey to satisfy their craving without giving them too many extra calories, stick to the white meat pieces. The giblets (or the liver, kidneys, heart, and gizzard) are also safe for pups to eat, just make sure to cut them up into easily chewable pieces. Avoid feeding your dog the neck, though, as the bones inside could be dangerous.
Pieces to Avoid Feeding Your Dog
There are a few parts of a turkey to avoid giving to your dog. These include:
The skin, which is very high in fat
Any add-ons like rubs, brines, or gravies could lead to gastrointestinal upset like pancreatitis
Bones, which could create a choking hazard or perforate the gastrointestinal tract
Anything with garlic or onion, which are both toxic for dogs
If you suspect your dog has ingested something potentially toxic, you should contact your veterinarian right away.
Safe Sides
A holiday meal isn't complete without some mouthwatering sides. Luckily for your pup, he or she can safely enjoy a handful of side dishes with the turkey. These include:
Sweet potatoes
Vegetables
Pumpkin (make sure it's free from added sugar or Xylitol)
Peanut butter (this should also be free from Xylitol)
Cheese (as long as it's a very small portion)
As with any other food, make sure that any sides you feed your dog have not been seasoned with butter, sugar, garlic, or onions.
OVRS hopes this helps you know which parts of the turkey are safe for a dog, and will help make sure every holiday with your pet is a safe and happy one. Check out our blog for more holiday safety tips. Call us at (248) 334-6877 to learn more about our services or to schedule an appointment for your pet.