Summer Dog Gear for Summer Fun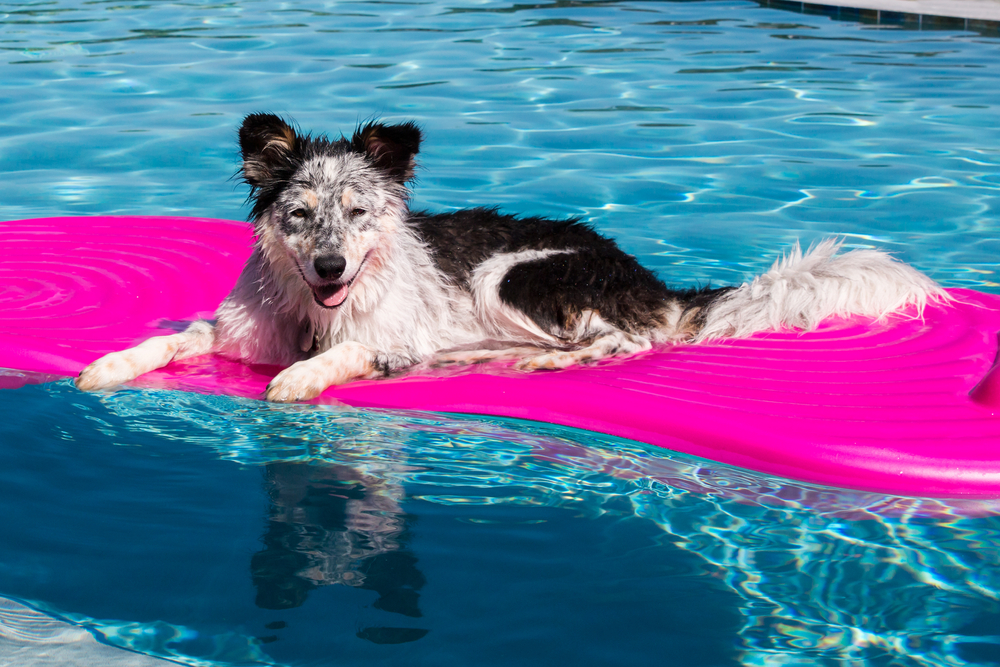 There's nothing we love more than enjoying the long, warm day with our pets. Summer dog gear makes it more fun (and safer) to enjoy the warm weather with your canine bestie. That's why Oakland Veterinary Referral Services has compiled a list of some of our favorite summer dog gear for you and your pup to truly enjoy the season. Don't wait–pick out your summer gear before it sells out for the season.
Splash Zone: A Summer Dog Gear Essential
What better way to cool down on a hot day than with a splash party with your dog? A kiddie wading pool or sprinkler splash zone is the perfect addition to your backyard and provides a fun way to beat the heat. There are even sprinkler pads designed just for pets that will give your pup hours of cool entertainment. Don't forget to leave some towels outside so you can dry her off before she goes back inside and leaves wet paw prints all over your house!
Swim Accessories
If you are lucky enough to have a pool (or live close to the lake), you want to be sure your dog is ready to swim safely. Swim gear like life jackets can prevent your summer fun from turning into a dangerous situation. There are also plenty of fun swim toys that will make it even more fun for your dog to splash around in the water. Some of are favorites are:
Floating chew sticks
Floating squeaker toys
Dog rafts (for those pups that like to lounge in the sun)
Soon, you and your dog will be ready for a summer filled with days in the water.
Pull Trailer
If you want to go on some summer bike rides but don't want your dog's paws to be exposed to the hot pavement, a dog pull trailer lets you still spend quality time together outdoors. Not only does this trailer have plenty of space for storage, but it also gives your pupper plenty of shade without obstructing his view of the trail in front of him.
Cool New Summer Dog Gear: A Cooling Mat
Sometimes a dog just needs a place to cool down on a hot day. If the forecast is calling for extra high temperatures, adding a cooling mat to the kennel or tile floor can keep your doggo from overheating.This accessory is perfect if you're planning a trip to a summer cabin that doesn't have great AC, or even in your full-time house if you don't keep the temps low. The special cooling gel keeps your pet feeling comfortable without the need for any electricity or batteries.
Toys for Frozen Treats
Who doesn't love a frozen treat on a hot day? There are plenty of dog toys you can fill with treats like peanut butter and freeze to give your dog a way to cool down and stay entertained. And there are plenty of frozen treat recipes online and on Pinterest.
Consider getting:
A heavy-duty Kong toy
A cooling teether
A freezable food cube
At Oakland Veterinary Referral Services, we want all our pet patients to have a fun and safe summer. Grab some summer dog gear to enjoy the season, then check out our blog for more pet safety tips. If you need to schedule a specialty veterinary appointment this summer, please call us at (248) 334-6877.