Dog Treats: The Good and The Ugly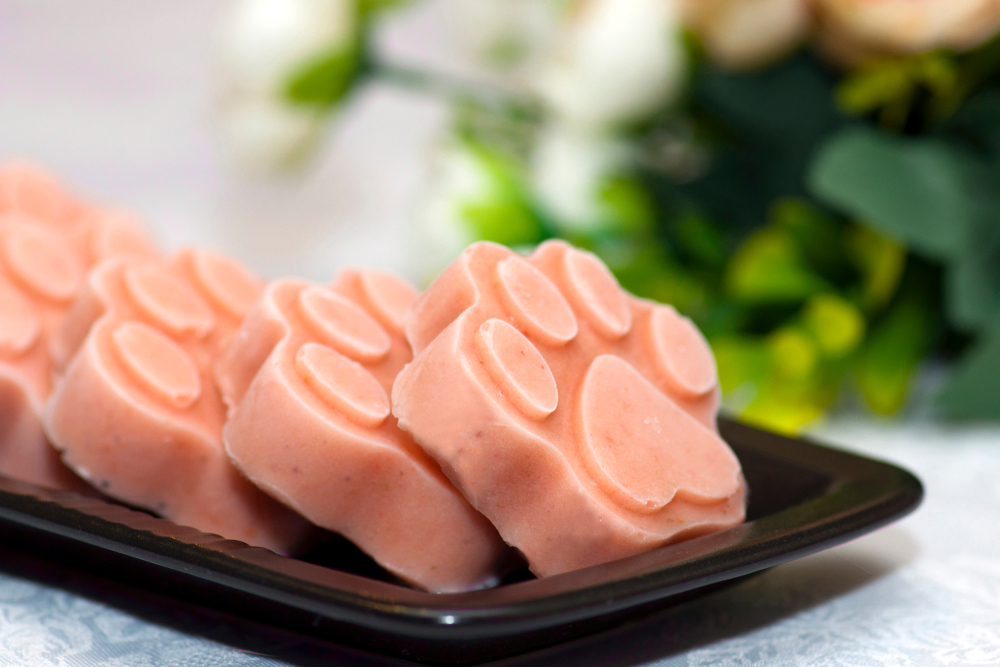 Every pet owner loves seeing their dog's face light up in anticipation of a treat. It feels so good that we're tempted to feed them treats all day long. Because we also want our pets to live long, healthy lives, it is best to give them good-quality treats in reasonable quantities.
There are so many treats on the market that your biggest challenge will be choosing the right ones. As you navigate the world of dog treats, here is a little help in determining which treats are good and which are just plain ugly.
The Good Treats
Are commercial treats okay for a dog owner to give their pup? Certainly. Here are a few we suggest:
The Ugly Treats
Steer clear of these treats that fall in the ugly category (or at least use with caution). Rawhides are a popular treat that has drawn lots of attention in the news. Risks associated with traditional rawhides include:
toxic chemicals (can contain trace amounts)
digestive upset (some dogs are allergic or sensitive)
choking hazard and intestinal blockage (dogs can swallow larger pieces)
objects (such as rubber bands) found in the rawhide
bleached for white appearance
Rawhides, and pig ears not manufactured in the U.S., are a no-go for conscientious dog owners. Thankfully, there are tastier and healthier options for your dog to chew on. Two that we found are USA Bones & Chews Roasted Marrow Bone and USA Bones & Chews Elk Antler. These are all-natural, good for their teeth, and perfect for physical and mental stimulation. Another good chew option is rubber toys filled with a healthy treat.
Fast food is another ugly treat. One-third of dog owners have taken their dog with them through a fast food drive thru, and have ordered a meal for their dog. Fast food with all of its fat, salt and other ingredients is not great for humans, but is especially not good for a dog's health or digestion.
There are plenty of ugly treats on the market. Generally avoid those containing these ingredients:
Corn and wheat gluten
Meat and grain meals and by-products
BHA (Butylated Hydroxyanisole) & BHT (Butylated Hydroxytoluene)
Ethoxyquin & PG (Propylene Glycol)
Food Dyes (Blue 2, Red 40, Yellow 5 and 6, 4-MIE) and rendered fat
Fresh, Healthy Alternatives
Your dog will love you no matter what kind of treat you give him. Pick something that you can feel happy about too because you know it is good for your pup. Instead of store-bought treats, try a few of these healthy, at-home alternatives. Note that it may take a bit of trial and error as pets have preferences just like humans. Here are options to try:
Veggies: asparagus, cabbage, broccoli, cauliflower, brussels sprouts, sweet potatoes, pumpkin, spinach, green beans, peas, cucumbers, celery, edamame, bell peppers, zucchini and carrots. Be aware that some veggies cause gas in dogs so minimize the amount given (or turn up the fan)!
Fruits: apples (remove core and seeds first), apricots, banana, blueberries, cantaloupe, watermelon, cranberries, mango, orange, pear, raspberries, pineapple and strawberries.
Grains: rice and quinoa
Some treats are healthy in small doses. Frozen sardines or cheese are okay if given sparingly. A 1-oz block of cheese for a dog is equivalent to a large meal for a human. And some doggy digestive systems don't tolerate cheese well.
Find tons of healthy dog treat recipes on Pinterest including summer treat recipes.
If you have questions about the quality or ingredients in your dog's treats, speak with your veterinarian, or ask one of us here at Oakland Veterinary Referral Services.