The Start and End of the Royal Corgi Dynasty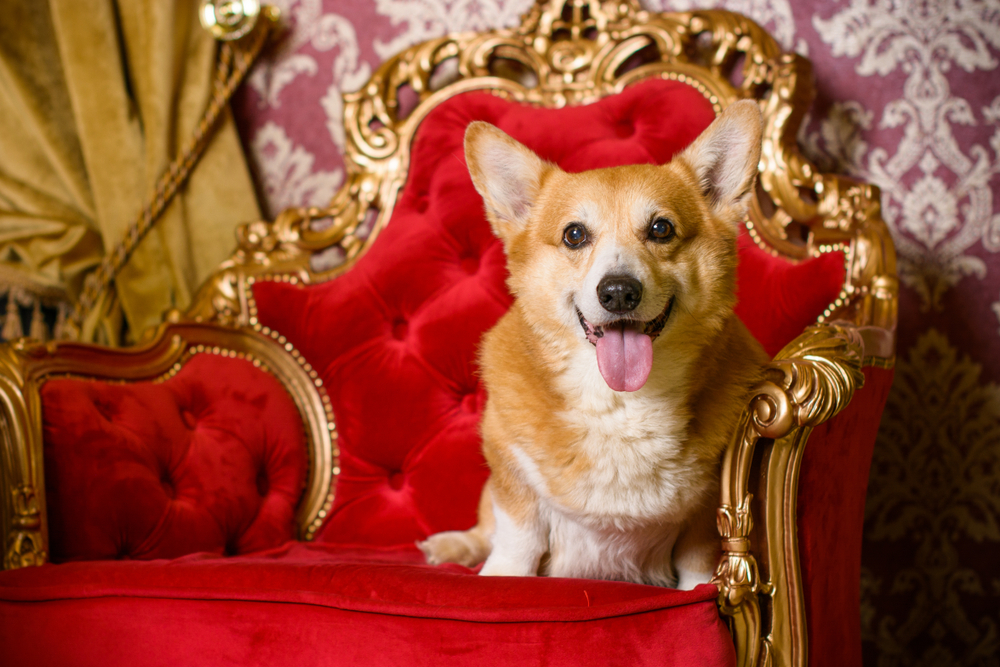 Since 1933, the Royal Family has had their loyal corgis romping around Buckingham Palace. Queen Elizabeth has shared her love of corgis with the world for over 80 years, helping to keep the Pembroke Welsh Corgi name alive for over fourteen generations. Unfortunately, it seems this royal Corgi dynasty may be put to rest once and for all, but what started the tradition to begin with?
A Little Royal History
George, the Duke of York (crowned King George VI in 1937) brought home the very first of the Royal Pembroke Welsh Corgis. His name was Dookie and soon after came his companion, Jane. Puppies Carol and Crackers were born (though not from Dookie) and they lived a long life in The Royal Palace. When those corgis passed away, Princess Elizabeth was given a Corgi on her 18th birthday in 1944. This pup's name was Susan and became the monarch of all Royal Corgis to follow.
The Fun Facts of Royal Canines
As prestigious as these pups were to be walking alongside British royalty, there are funny quirks to go right alongside them! Here are a few fun facts about Queen Elizabeth and her furry friends:
The Royal Family accidentally created a new, unofficial breed of dogs called the "Dorgi" which consists of a dachshund and a corgi. Queen Elizabeth still has two Dorgis named Vulcan and Candy.

One of Queen Elizabeth's footmen was demoted for getting her Corgis drunk (on multiple occasions) when she was away. He was also slapped with a $3,500 fine.

A Royal Butler of The Queen was once knocked unconscious when 9 leashed corgis pulled him over on the steps of Sandringham House.

Princess Diana referred to Queen Elizabeth's Corgis as a "moving carpet" during an event where a total of 13 Royal Corgis were milling about.

Over the course of her life, Queen Elizabeth has owned more than 30 corgis.

These royal pooches were never bred for money. Queen Elizabeth always gave the puppies to friends and family.

Each one of Queen Elizabeth's dogs were given their own specially-designed meals, prepared by The Royal Chef. The food came from game that the hunters killed and brought to the chef for preparation. The dogs ate off plates of porcelain or silver plates and were always fed in order of seniority.
Why has the Tradition Ended?
To simply put it, Queen Elizabeth did not want to leave any young pups behind. She did not want to outlive them and did not want them to be left without her. On a lesser, more practical note, she also knew it could be dangerous to her health having such young pups running around underfoot.
So it is with the passing of Willow, her last Royal Family-bred Corgi, that the Royal Corgi Dynasty comes to an end. It is a sad time for The Queen as she reminisces back to her younger days when the Corgis first entered The Royal Family. While she still has her two Dorgis and a Corgi given to her by friends, none can ever replace the companions she has cared for over the course of her entire life.
Queen Elizabeth prefers homeopathic and herbal remedies for her Corgis–just as she prefers for herself. Please speak with your veterinarian or the staff here at OVRS.com if you have questions or concerns about a natural remedy since not all are safe for pets.