Pup-caso: Art Projects to Do With Your Pet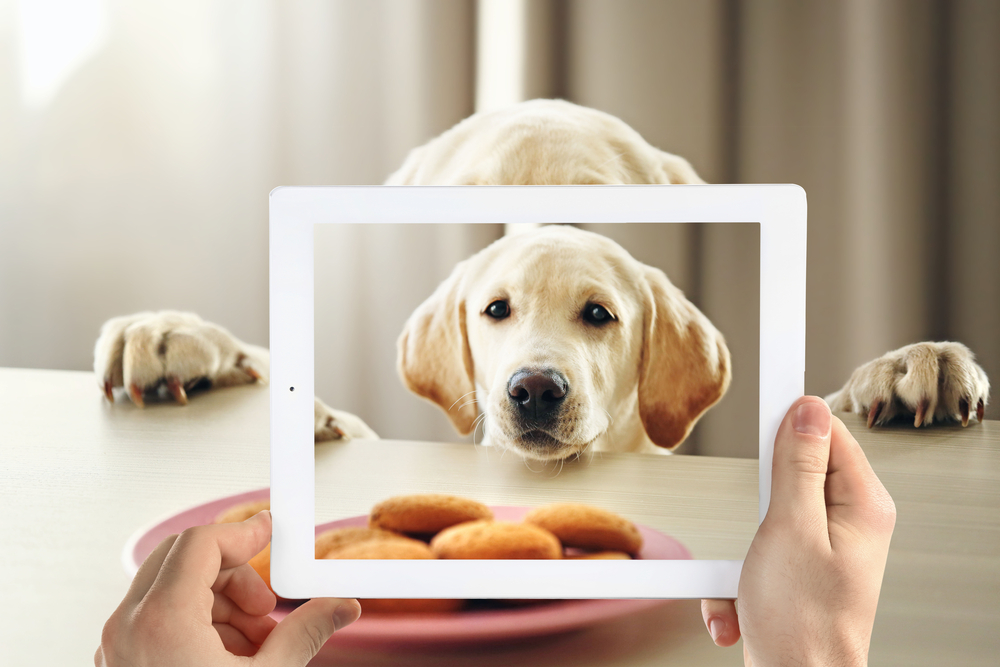 We are always on the search for new activities to do with pets. We know how important the human-animal bond is for both you and your furry friends. We want to help you enhance it whenever possible. Did you know that you and your pet can collaborate on art projects that you can use to decorate your home? Oakland Veterinary Referral Services provides this list of art projects to do with your pet to help you find new ways to spend even more quality time together.
Flower Art
Have you ever noticed that your pet's paws look like the center of a flower? Well, with a little bit of colorful paint and a canvas, you can create flower art from your pet's paws. Gently dip the paw into the (non-toxic) paint color of your choosing and place the paw gently, but firmly across different parts of a blank canvas. Use a paint brush to paint the leaves and stems and find the perfect frame to hang your new masterpiece. Before you let your pet run through the home, be sure to fully clean off the paw. You don't want colorful pawprints strewn across your house.
Lights, Camera, Art Projects to Do with Your Pet
Even if you are a bit artistically-challenged, there are plenty of ways you can work together with your pet to create art. Have a fun photo shoot with your dog or cat as your photography subject. You can do holiday-themed photos with costumes or some live action shots in your backyard. Print out some of your favorites in black and white, find matching frames, and create a beautiful photo collage in your home. The best part about this art project is it is easy to change out the pictures to keep it looking fresh as your pet ages.
Abstract Creations
If you want to let your pet take the lead on the artistic creations, find a canvas that will fit inside a Ziplock bag and put a few dollops of paint inside. Close the bag tightly and put some of your pet's favorite treats on the outside. He or she will really show off some artistic chops while trying to eat the treat. Once the paint has dried, you can remove it from the bag and find the perfect spot to hang it in your home.
Paw Print Garden Stones
You can even enlist your pet's help to spruce up your home's exterior design. This stepping stone kit makes it easy to create garden decor centered around your pet's paws. It is easy to use, and gives your homes little more of a personalized feel. Although none of us like to think about a day when our beloved animals are no longer with us, this art project will also let you honor your pet after they've crossed the rainbow bridge.
These four art projects to do with your pet will give you and your pet some enjoyable hours together. While you and your pet focus on creating beautiful art, OVRS is here to make sure they are getting the specialized veterinary care they need. Our team is well versed in the latest procedures to ensure that your pets are as healthy as they are happy. Call (248) 334-6877 to schedule an appointment today.