Hotel Hound: Tips for a Pet-Friendly Hotel Stay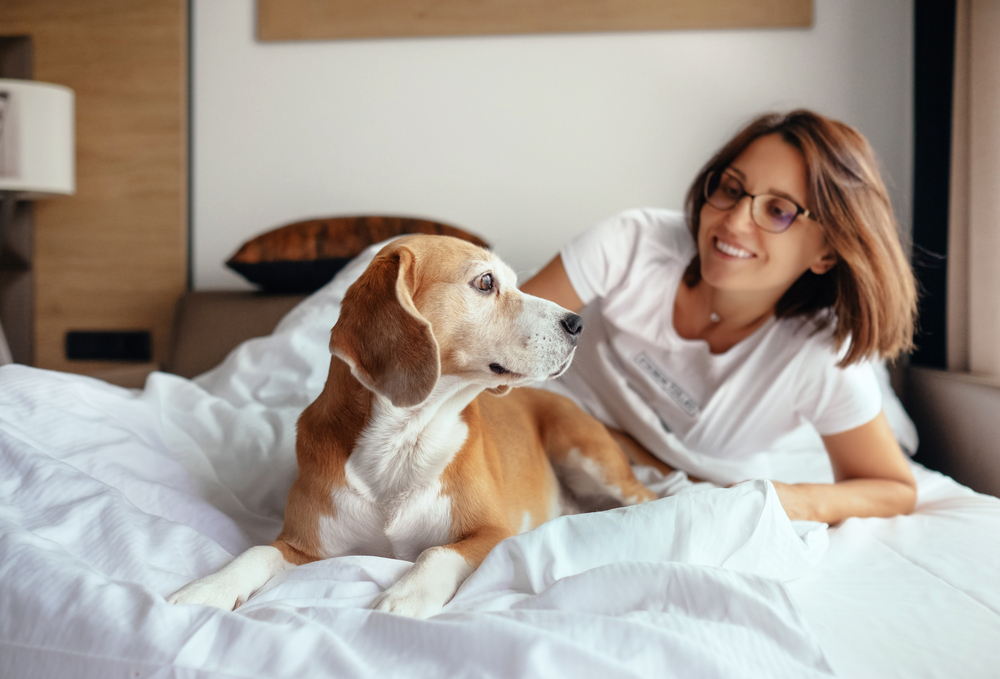 These days, most pets go with us everywhere. Whether it's a family vacation or a visit to extended family, we take our furry family members. Life on the road is the norm for many pets whose owners love to be on the go. If you are planning on taking your pet with you on an upcoming trip, there are a few things to be prepared for. Use our tips for a pet-friendly hotel stay and help your pet adjust to hotel stays by preparing ahead of time. The trip will be much smoother.
The team at Oakland Vet Referral Services explains how to make a pet-friendly decision in your choices in lodging, and how to ensure a happy stay.
Find a Pet-Friendly Hotel
Most travel and hotel search sites let you search for pet-friendly options. Find pet-friendly hotels with sites like BringFido.com, PetsWelcome.com, PetFriendlyTravel.com, GoPetFriendly.com and Pet-Friendly-Hotels.net that offer more pet-related information and pet-focused reviews.
Is It a Truly Pet-Friendly Hotel?
Some hotels advertise that they are pet friendly, but when you get down to it, they offer very few accommodations for pets. So how do you sort through the better ones from those to stay away from? Here are signs of a truly pet-welcoming hotel:
They don't charge an extra fee for your pet to stay.
There are several areas where you can walk your pet safely
There's a pet zone where pets can relieve themselves and stretch their paws
They have great reviews on various websites, including BringFido
Ask for Perks
Some pet-friendly lodging options offer cool things for a furry family, like daycare, a special outdoor area for pets, and pet treat baskets. These hotels go above and beyond for your bestie in ways that are creative and help to encourage a better time for our furry loved ones. The longer the stay, the more important these become.
Does Your Pet Have Separation Anxiety?
Nothing spoils a vacation more than having to pay an exorbitant bill because your dog chewed up the carpet or bedding. If your pet freaks out or cries when they are alone, I would not expect to leave them in a strange hotel. You will need to make arrangements to take them with you when you go out, or take them to a doggie daycare.
If they have severe separation anxiety, it is in their best interest to ask a friend or loved one to stay with your pet while you travel.
Pet-Friendly Hotel Stay: All the Comforts of Home
Another great way to enhance your pet's hotel experience is having their favorite toys, treats, bed, and other items with you. This creates a home away from home feel that reduces their anxiety with being in a strange place.
Things you should take with you on your journey include:
Bed
Carrier or crate
Food and bowls
Leash and collar
Waste bags
Chew toy or dental chews
Pheromone spray and calming treats (for those with anxiety)
Pet-Friendly Hotel Stay: Plan for Fun Outings
Your pet doesn't want to stay cooped up in even the pet friendliest of hotels. In many cases, pets are not allowed to stay in a room unattended. This means you will need to find activities that include your four-legged pal. There are many amusement parks, beaches, parks, hiking trails, malls, and restaurants that are pet friendly. Scout out a few so you can bring your pet.

Make sure you have a few boarding kennels and daycares in your contact list, just in case you want to do something that's not accommodating for pets. This ensures that your pet doesn't have to be at the hotel all the time.
Pet-Friendly Hotel Stay: Exercise Is a Must
Your pet will have a much better time in a hotel when they get enough exercise. Make sure to give your pet at least 30 minutes of active exercise each day. Even if the hotel has a pet-friendly walking area, your pet may need more room to run.
Ask the hotel about local parks and neighborhoods you can explore with your dog. Bring plenty of toys that inspire running and jumping for your cat or dog. A tired pet is a better behaved pet, so keep your pet busy with several activities and forms of exercise.
Summary: Help Your Pet Adjust to Hotel Stays
Keep in mind that some travel isn't appropriate for our animal companions. If your pet is in poor health or has behavioral issues, a hotel is not the place for them. If you're unsure, have your veterinarian evaluate your pet for health and behavior and whether travel is in their best interest.
If you have any questions about having a pet-friendly hotel stay, or helping your pet adjust to hotel stays, call us! Safe and happy travels!