Helpful Tips for Finding a Dog Walker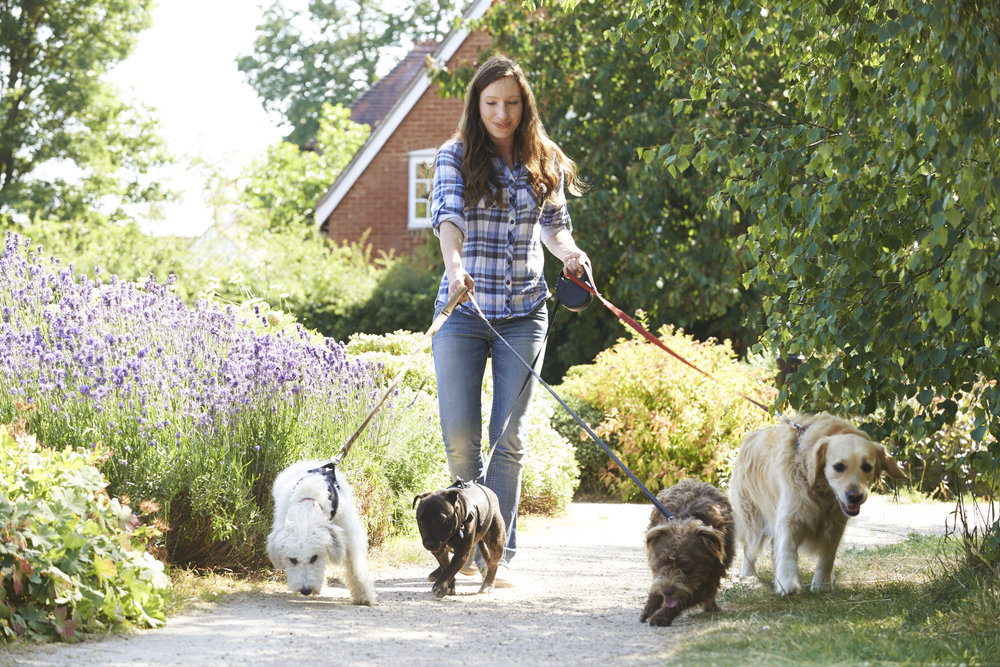 Busy people or travelers can need help in finding a dog walker. Your dog loves his walks. You know he does! And your pet needs daily exercise, so what is the best solution when you are busy or away? A dog walker, of course. But how do you find a dependable, experienced one?
The team at Oakland Veterinary Referral Services is here to help you in finding a dog walker both you and your pet will love.
What to Look for in a Dog Walker
Professional dog walking is a popular pet service that allows pet owners to entrust their pups to well-trained individuals. These dog walkers come from a variety of backgrounds, but most have ample experience with canines. Here are a few tips for what to look for when choosing your pet's walker.
Are they trained in some level of canine behavior and management? Ask them about their credentials and any training (formal or informal) in canine behavior. Do they know proper handling techniques? If they walk with other dogs, are they skilled in pack management? How do they deal with problem behaviors from your dog or others that come into contact with them?
What's the duration and location of the walk? Is it a set time each day?
Do they walk your dog with other dogs? Are they all similar in size? Are all dogs required to be vaccinated?
Is the dog walker insured and bonded?
Are they certified in Pet First Aid?
Do they have references?
Why do they like walking dogs?
These are basic questions to ask which most experienced, professional walkers are more than happy to answer. They will be prepared, friendly, and professional and have a good rapport with your pet.
You will likely have additional questions, too, as you figure out what your priorities are when it comes to who walks your precious dog.
Online and Other Dog Walking Resources
The internet is our go-to when it comes to getting our questions answered and finding stuff, right? This is why there are many online dog walking sites that can help match you with the right dog walker for your canine. Here is a brief list of dog walking and pet sitting services:
There are many pet-sitting apps and websites out there, but these are the most popular and vetted. Do your due diligence in finding the right dog walker for your pet. Make sure you screen them to ensure the safety and well-being of your fur friend. Personal references and credentials help tremendously.
Ask Us About Finding a Dog Walker That's Awesome
If you have any questions or concerns about finding a dog walker for your bestie, please call us or speak to your local pet services business. You will have your pup outside happily walking and wagging in no time.