Bugging Out: Pet Food from Crickets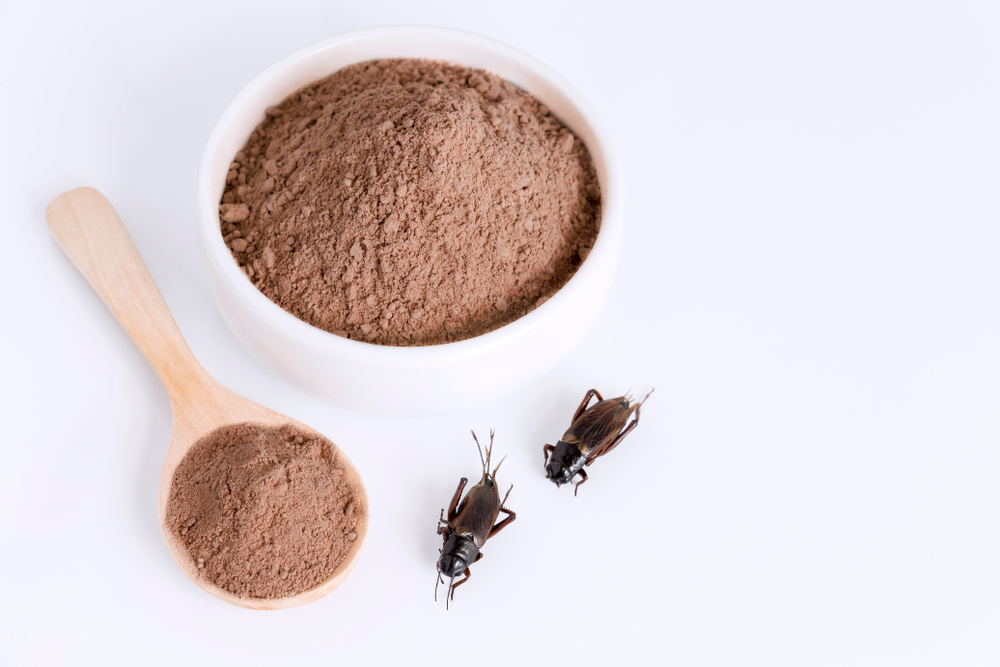 Do we hear chirping sounds? It may be coming from your pet's food bowl! Pet food from crickets is one of the beyond meat alternative pet diets currently being tested. Manufacturers have turned to exotic ingredients as sources of pet food, responding to allergies to normal meat proteins like chicken and beef. These include ingredients like elk, venison, quail, alligator, bison, and now, you got it, bugs.
Your friends at Oakland Veterinary Referral Services closely follow this trend and are bugsolutely convinced that these unique protein sources are coming to a store near you.
Not Just for Birds: Insects are a Source of Great Protein
There are several great reasons to use insects like crickets and mealworms as a protein source. With rising global demands for food, conventional meats like poultry and beef may not be available. Using crickets as food for pet diets has an environmental advantage since it requires less water and space to produce than beef and poultry.
Protein from insects also has great bang for its buck, since it is cheap to make. Insects are not only a good source of protein, but they also provide amino acids, fats, vitamins, and minerals. They are very versatile and can be turned into dried snacks, powders, and supplements.
There is still much research to do before knowing whether mammals like dogs and cats can subsist on an insect-only diet, but this addition to our diet choices may prove to benefit pets, people, and the environment in the long run.
Pet Food from Crickets–a Good Choice for Allergic Pets?
If your pet has allergies related to traditional food sources, crickets and other insects may be a good option in nutrition. Since commercial pet food is highly processed and contains dyes, preservatives, and additives, cats and dogs have become more sensitive to ingredients and have allergies we never used to see in years past.
Common signs of food sensitivities include:
Appetite loss
Excessive scratching
Biting at paws
Rubbing face and head on the carpet, furniture, etc.
Nasal discharge
Hair loss
Before diagnosing your pet with a food allergy, make sure they are seen by your veterinarian who can determine the source or sources of your pet's discomfort.
Crickets have been a primary food source of animals like birds, frogs, reptiles, and tortoises. Yet, when it comes to The Association of American Feed Control Officials (AAFCO), the industry's regulatory body, crickets and cricket meal aren't approved yet as a viable source of pet nutrition. This can take months if not years, but the results of insect diet studies are favorable.
Other exotic ingredients also face the same process of becoming AAFCO approved, so you may see more commercial diets containing boar, alligators, rabbits, and even bugs in the near future.
Pet Food from Crickets
Crickets can be eaten as whole, dried snacks or ground up and made into powder, which is added to food. They contain higher doses of omega 3 oils, 11 essential amino acids, and three times the iron and five times the magnesium of beef. Sounds compelling, right?
While we wait for the FDA and AAFCO to approve crickets as a solid staple of a cat or dog's diet, we will be exploring the alternatives in commercial and gourmet diets. Your team at OVRS is your source of informative news and reviews of trends in nutrition. If we can answer any questions about exotic pet ingredients or pet food allergies, please call us!