Fun Activities for Your Pet During Cold Weather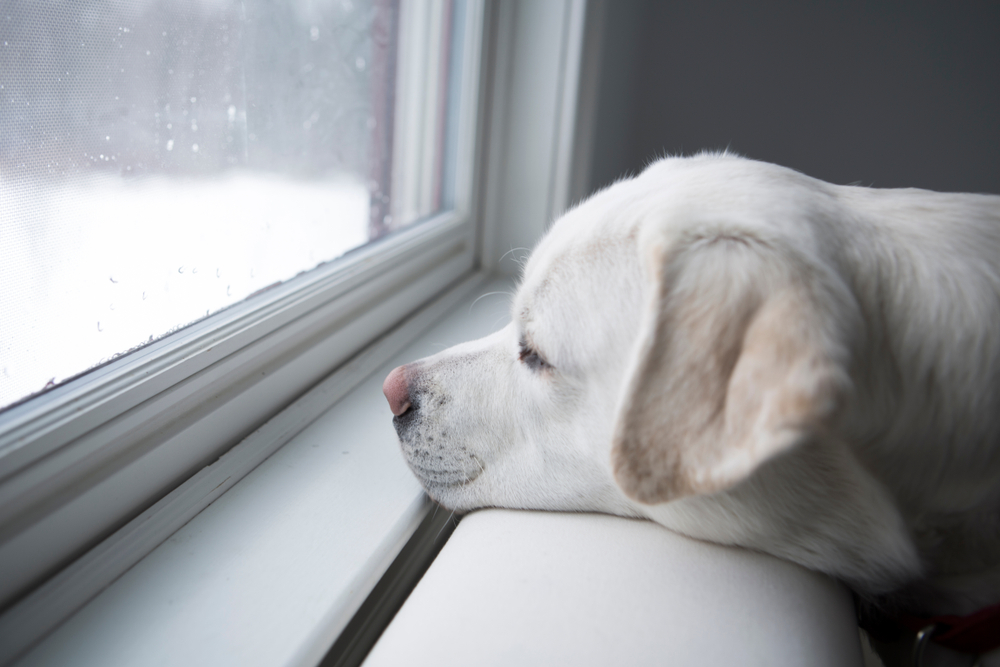 Brr! When Michigan's winter comes, it can be a frosty, sleety mess. Even during those cold months, an active dog or cat will still need to get some exercise and mental enrichment. After all, you know how tired the same-old, same-old can be when you've exhausted all of the TV channels and cleaned out all of your closets.
Your friends at OVRS have come to the rescue with ideas for excitement for your pet during cold weather. What or you waiting for? Let's take a look!
Indoor Activities When Old Man Winter Strikes
If the temperatures dips below 40 degrees, it's unlikely anyone, including Rover, will want to venture out for long. Your pet will still need to be active, though, and will sometimes display destructive behaviors if cooped up too long. This is where enrichment comes in.
For both cats and dogs, enrichment is key to well-being. Here are a few foolproof ways to add some excitement for your fur friend.
New toys. A new toy or two can keep your pet entertained, especially if they can interact with their pet parent. Check out Kong toys, puzzles, laser lights, and wobble balls for some added fun indoors.
Indoor runway. Create, buy or find an obstacle course or agility course for your dog to run and jump around hurdles. Cats also enjoy places to perch and climb, such as installing a new window perch or making a cat tree. If you have a long hallway or stairway, use it for a rousing game of fetch.
Treats. While they should be used sparingly, creating your own homemade nutritious snacks for your pup or cat (with them in the kitchen helping, of course) can be a distraction when it is too cold to get out.
Training. Brush up on your training skills and help your dog (or cat, if you are brave) learn a few new tricks. Training can be an amazing way to bond with your furriest friend.
Play date. Arrange an indoor play date at your house or the house of another dog owner. Choose a canine play friend who will play nicely indoors.
Bundle Up and Head Outdoors
When there is a break in the storm, you may decide it is a good time to take your dog for a walk or head over to the park. You may be able to find an indoor dog park in your area or a dog-friendly store. If you're into winter sports for yourself, skijoring lets you and your dog enjoy sports together.
Before you grab the leash, we can give you a few simple pointers for keeping Fido from freezing.
Grab a coat or rain gear to keep your pet warm.
Bring water and a collapsible bowl; dehydration can happen even during the cold months.
For car rides, always have a few blankets on hand, as well as towels for drying off.
Protect your pet's paws with some booties.
Come inside when you notice your pet is uncomfortable with the cold or after 20 minutes of playtime.
Keep an eye on the weather and avoid days where a storm is set to come in.
Remember that hypothermia can happen to any pet. Be aware of shivering, muscle stiffness, and lethargy and act accordingly by getting them immediately indoors.
If you can't enjoy the outdoors, you can treat your pet to a day at a doggy daycare with indoor play space for socializing, or treat your pet to a groom or massage at the grooming spa.
What are some of your favorites activities with your pet during cold weather? We would love to know. Please call us with any additional questions about entertaining your pet during cold weather. Stay cozy!