How to Pick the Best Dog Toys
Dogs love to play. A wide variety of dog toys gives them stimulation and keeps them active, which can improve their physical and mental health. They can also provide hours of bonding fun for you and your pup. If you are thinking of investing in some toys for your dog, be sure you choose ones that will provide the most benefits and safety. Use this guide to pick the best dog toys: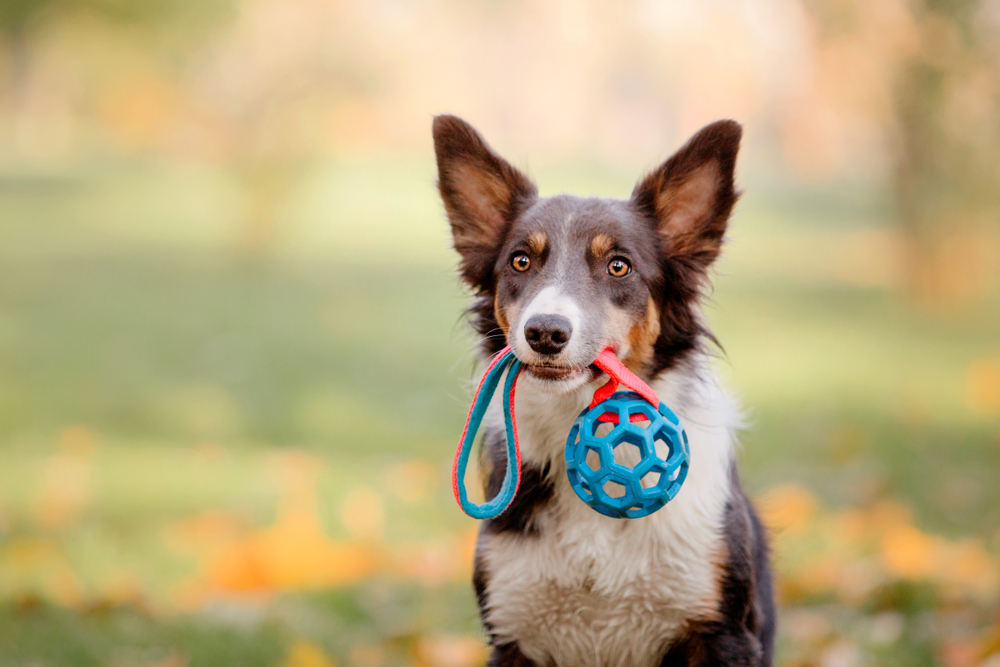 Try to Find Active Dog Toys
Just like humans, pets need plenty of exercise each day to feel their best. Active toys are great options to help your pup stay moving while enjoying some play time. Think about adding some of the following active dog toys to your collection:
Balls (try to avoid tennis balls as those can be destroyed easily)
Bone-shaped chewing toys
Automatic ball throwers (for those times you can't play fetch)
The best kind of active toys are those that can be enjoyed solo or with your pup's favorite humans.
Add Some Stimulation
Toys that keep your dog entertained (and require a little bit of brain power) can keep your dog mentally alert. Think about buying some puzzle toys. Your dog has to do some work in order to get the treat inside. Interactive toys are also helpful for dogs that have hearing or vision disabilities. And, these are great toys to use when you have to leave the home, because they'll keep your dog so distracted that he won't remember how much he misses you.
Pick Dog Toys that Provide Comfort
Speaking of leaving the home, if you have to work outside the house for long hours, a few comfort toys can keep your dog distracted and calm until you return. Fill a kong toy with xylitol-free peanut butter and freeze it. Your dog will be very distracted trying to get every last drop of peanut butter out of the toy. Stuffed animals or softer toys can also provide some comfort for your dog while you are away. You might even want to leave the pup with a blanket or old t-shirt that smells like you. Whenever they start to miss you too much, they can just pick up your scent on these items.
Dog Toys to Avoid
There are plenty of toys that provide hazards for your dog. Try to avoid dog toys that have string or ribbon, which could lead to a GI obstruction if swallowed. Find toys that are the appropriate size for your dog. You do not want to give a Great Dane a small toy with lots of parts that can be swallowed accidentally, for example. Be careful with squeaky toys, as your dog can ingest the squeaker. Make sure any toy you buy is labeled safe for children 3 and under because that will also mean it's safer for your pups.
You can even let your dog choose their own toy. Just make sure that it avoids any hazards.
At Oakland Veterinary Referral Services, we want to help improve every aspect of pet ownership. From helpful resources to impressive specialty veterinary care, we are always here for you. To learn more about our specialty and emergency services, please call (248) 334‑6877.