Update on Grain-Free Dog Food and Heart Disease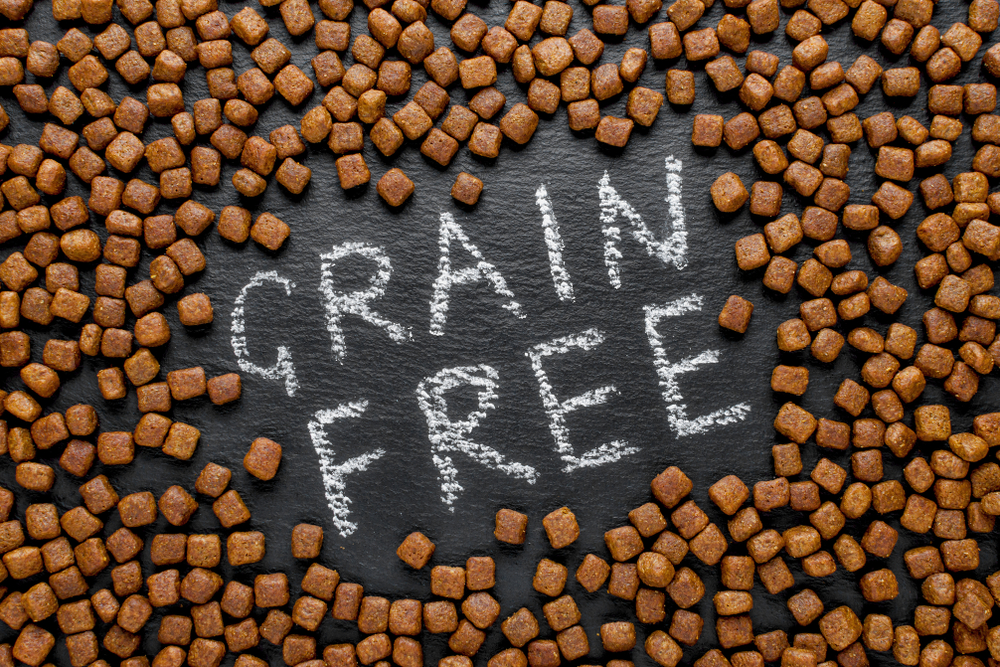 Despite ties between grain-free dog food and heart disease, grain-free diets are still popular. Is this risky? What's the latest update?
Manufacturers of grain-free dog foods promote the benefits of pure animal-based protein and alternative meats, such as wild game. But in 2019, a study by the University of California, Davis concluded that grain-free, as well as certain boutique foods, are linked to a heart condition affecting dogs.
At Oakland Veterinary Referral Services, we continue to track the research about these diets. We want to keep our pet families well informed, so they can give their pets the best care.
FDA Finds a Link Between Grain-Free Dog Foods and Heart Disease in Dogs
In 2018, the U.S. Food & Drug Administration (FDA) released a statement regarding a heart condition called canine dilated cardiomyopathy (DCM). In an investigation looking at more than 500 cases of DCM, the common denominator was that these dogs (and 9 cats) were fed grain-free pet foods.
The problem, based on today's current knowledge, is that grain-free pet foods rely on lentils, peas, and potatoes to replace grain. They lack a key ingredient that cats and dogs require, taurine. Taurine is an amino acid used in the production of protein. To date, researchers are uncertain as to why exactly there is a link between these factors and DCM.
In addition to diet, they found that genetics and breed are also factors in which pets develop heart disease.
The Latest Research on Grain-Free Dog Foods and Heart Disease
The FDA has been instrumental in alerting consumers to the potential for DCM with specialized diets. After conducting an investigation last July, they concluded that 90 percent of dog foods connected with DCM cases were grain-free and 93 percent of those foods contained peas or lentils (42 percent consisted of potatoes).
They also found that other risk factors had an impact on the likelihood of a dog developing DCM even after eating an at-risk diet. Variables include breed, genetics, and health status of the dogs in question
In the Journal of Veterinary Medicine in December 2019, Lisa M. Freeman, DVM, Ph.D., DACVN made it clear that it isn't just a grain-free diet that is risky. Pets developing heart disease are equally linked to boutique and specialty products, including wild game.

Although there is still no definitive proof that these specialized diets lead to DCM, pet owners should consider the benefits and risks for their individual pets' nutritional needs.
Protecting Your Pet from Heart Disease
CDM is not the only form of heart disease. Keeping your pet's heart healthy can be a great motivation to make changes to their lifestyle to keep them heart-healthy. Here are changes you can make to protect your furry loved one's heart.
Feed a balanced diet as recommended by your veterinarian.
Avoid giving too many treats and people food.
Keep your pet on monthly heartworm preventative.
Make sure you exercise your pet each day by taking 20-30 minutes walks, jogs, or other forms of active play.
Maintain your pet's annual/biannual wellness examinations, which includes a checkup of cardiovascular health.
If you would like more information on grain-free dog foods and heart disease, please contact us. We will continue to keep you informed when there is new research and the latest developments on all things affecting your pet.