DCM and Grain-Free Diets and Dog Food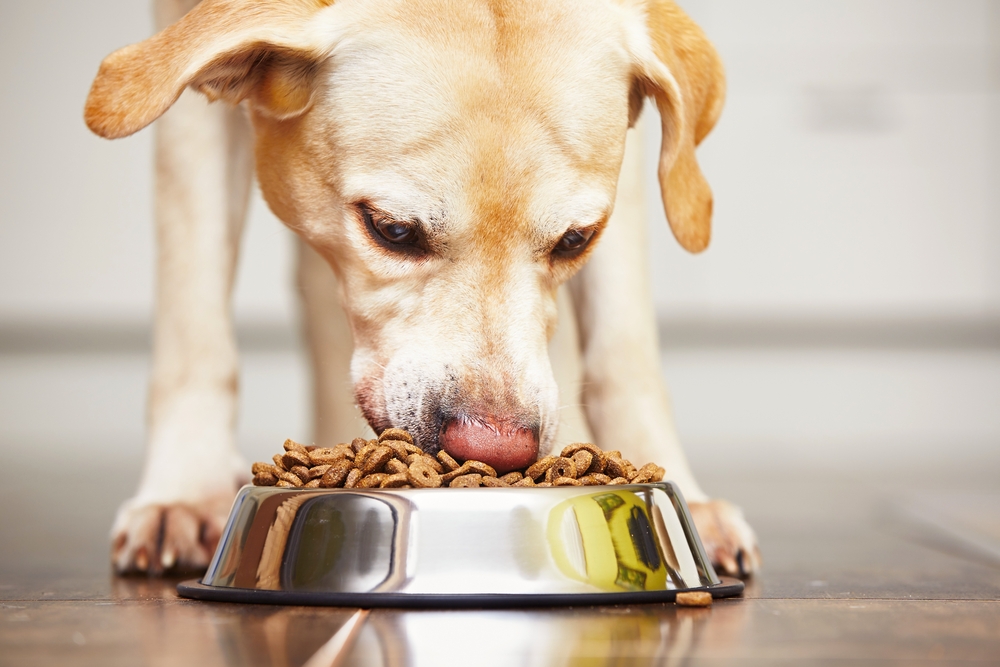 Since July 2018, the FDA has conducted investigations into grain-free diets and dog foods and their potential link to canine dilated cardiomyopathy (DCM). Since then, more pet owners have come forward after their dogs have been diagnosed with or have died of DCM. And, each of these pets was fed a grain-free diet.
On June 27, the agency published an updated listing of 16 brands of dog food as those with the highest correlation to this form of heart disease. Many pet owners are understandably concerned about this FDA warning and would like more answers about these diets. Are grain-free diets bad? Should you change your pet's food?
The team at Oakland Veterinary Referral Services wants to address these concerns and help dog owners understand these precautions and what actions to take.
What is Canine Dilated Cardiomyopathy?
Cardiomyopathy is a degeneration of the heart, most often affecting the left ventricle. As the muscles become thinner, causing the heart's walls to expand, the heart becomes enlarged. This heart condition is canine dilated cardiomyopathy (DCM).
DCM can be caused by a number of factors, including breed (such as Doberman Pinscher, Great Dane, and Cocker Spaniel), nutrition, and inheriting the disease.
The Link Between DCM and Grain-Free Diets
Recently, there has been an unusual upsurge in dogs diagnosed with DCM, especially in Golden Retrievers. Among these cases, grain-free and "boutique" diets (raw, special ingredients, wild game, etc) seem to be the common factor. The FDA has been investigating the link between these diets and the increased diagnosis of DCM. From their findings, the problem is not just grain-free per se. It is that peas, lentils, other legume seeds, and potatoes in various forms replaced those grains. These items are usually in the first 10 ingredients on the container label.
Why are these ingredients problematic? To date, it's unknown. What's concerning is the spike of DCM cases over the past few years in relation to dogs eating special diets with these ingredients.
The FDA is investigating these diets but also other variables that could affect their studies, such as the age of the dog, preexisting health conditions, and breed. They are also looking at poor taurine metabolism (sometimes linked to DCM). There is a higher reporting of Golden Retrievers with DCM, and taurine deficiencies more commonly affect this breed.
Taurine is an amino acid that is abundant in meat. Cats don't have the ability to generate taurine, so they must get it from their diet. For dogs, there is definitely a major connection with diet and taurine levels. Golden Retrievers may be at higher risk due to the double whammy of taurine-deficient diets plus a genetic issue related to taurine.
Symptoms of Canine Dilated Cardiomyopathy
If your dog has been eating a diet containing peas, lentils, legumes, and potatoes, it's important for you to know the signs of canine dilated cardiomyopathy.
Rapid breathing when resting or sleeping
Difficulty breathing
Coughing or gagging
Lethargy
Decreased appetite
Unable to exercise
Weight loss
Depression
Extended belly
Collapse
Follow up with your veterinarian if your dog is displaying these symptoms. Dilated cardiomyopathy is a serious, sometimes fatal, condition that can progress quickly.
Should You Stay Away from Grain-Free Diets and Dog Foods?
At this point, we recommend that pet owners use caution and seek the guidance of their veterinarian for dietary recommendations. These studies included roughly 560 dogs and 14 cats, so the industry needs additional and broader research before reaching definite conclusions.
Some brands named as most closely correlated with DCM cases include:
Acana
Zignature
Taste of the Wild
4Health
Earthborn Holistic
Blue Buffalo
Nature's Domain
Fromm
Merick
The FDA is working closely with registered veterinary nutritionists and board-certified veterinary cardiologists. The expert specialists at Oakland Veterinary Referral Services are also following the studies and will continue to keep our pet families informed on DCM cases and FDA updates.
Healthy Options for Making Your Own Dog Food
We know two web-based businesses run by board certified veterinary nutritionists who are both excellent. We would use either service, and many veterinarians in private practice across North America (and beyond) use their services and refer their clients. For those looking for healthy homemade dog foods, or whose pet needs a special diet, we have these recommendations:
Petdiets.com is run by Dr. Rebecca Remillard (based out of NC). She has been formulating balanced homemade diet recipes for pet owners for about 30 years. Her website is a treasure-trove of information/education. We like to send clients there to scan the frequently asked questions (FAQs) as well as the options for getting a recipe. If your pets are healthy (no medical problems), you can get recipes for $25…a fantastic bargain! If your pets have medical issues, the fee is closer to $350 and you'll need medical documents sent from your veterinarian's office to petdiets.com. Dr. Remillard does not have any products to sell at her website, other than recipes; but she does require certain supplements in her recipes that a pet owner would need to purchase.
BalanceIt.com is run by Dr. Sean Delaney (based out of CA). He has been formulating balanced homemade diet recipes for pet owners for more than a decade. He has also patented an all-in-one vitamin-mineral supplement that he sells at his website. BalanceIt Canine and Feline supplements are designed specifically for dogs and cats. Recipes are available with the purchase of one of these products. Each supplement container costs about $50-$55 and can last for 4-5 weeks (depending on the size of your pet)….just pennies per day and a good bargain.
We encourage you to contact your veterinarian with any questions about your pet's diet. Please schedule an appointment right away if your pet displays symptoms of canine dilated cardiomyopathy.