Welcoming Your New Pet: Setting the Stage for the First Few Months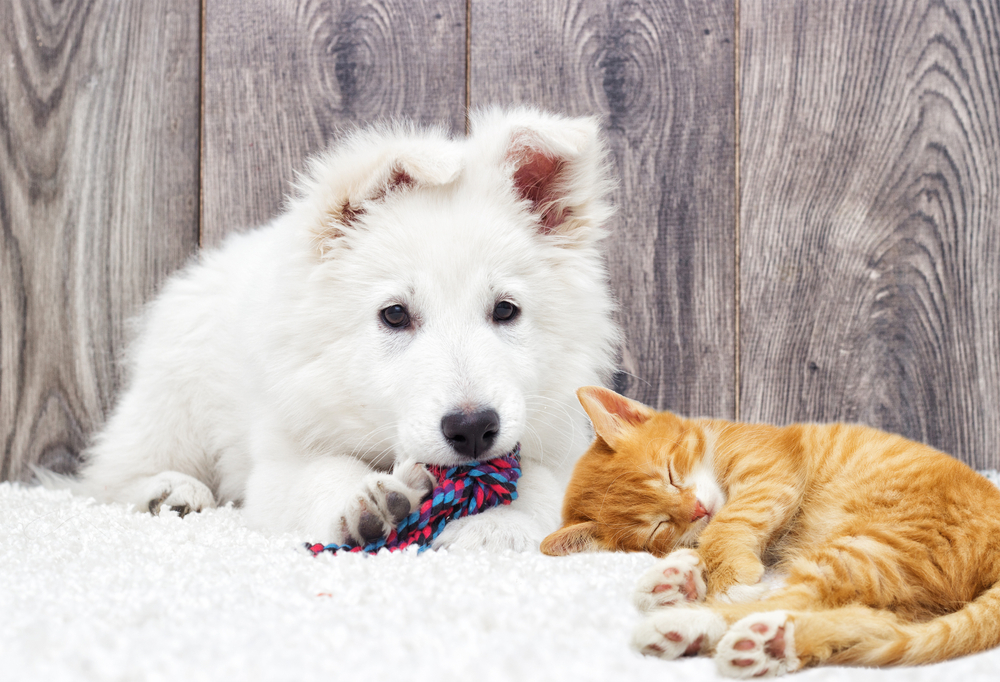 If you have, or are expecting, a new pet to complete your happy home, this is a time of excitement and preparation. The arrival of an adopted fur friend is one that is a mix of enthusiasm, anticipation, and all-the-feels you can expect when you add to your family.
This first few months is also prime time for preparing your new pet for a life of health, happiness, and general wellbeing. There is no time like the present to get a sense of the tasks ahead as you make a pet wellness plan.
How do you do this? Your OVRS team is here with some tips for getting your new pet ready for that incredible life!
Getting Comfy, Creating Assurance
One of the first steps of getting your pet ready for a contented life is to make sure the home is pet friendly. Does your pet have all of the basics (such as leash, collar, ID tags, baby gates, litter box, crate, bowls, bed, food, treats, grooming supplies, etc.)? Obviously, your pet's needs vary, but the basics will ensure a smooth transition.
Pet-proofing is also imperative to ensuring the safety of your new pet. This includes having a pet emergency plan and first aid kid, stashing all dangerous items, such as medications, household cleaners, and rodenticides, and basically creating a home that is safe and secure inside and out.
Physical Examination and Vaccines
If you adopted your new pet, you may think that those initial vaccinations are enough. But this is only the beginning of a lifelong commitment to physical health for your best friend. Getting your pet in for an examination helps set the stage for vitality and longevity, such as determining your pet's vaccination and parasite control needs, as well as dietary and dental recommendations.
By working with with your veterinarian, you can determine an annual wellness plan that meets your financial needs and the health care needs of your pet.
Training and Behavior
Socialization is the means by which a happy, confident pet is created. Housetraining or litter box training, coupled with basic commands and expectations for how your pet behaves in the home (and in public), is necessary to raising a healthy pet. Socialization includes gentle handling, slow introductions with other family members and pets, and daily walks.
Pet training is a more focused activity that can include positive reinforcement training, leash training, and clicker training. Feel free to ask us about great methods for reward based obedience training.
Bonding with Your New Pet
At OVRS, we understand the excitement when you bring a new pet home. It's easy to just fall in love with your fur friend, but there is something to be said about the time it takes for both of you to adjust. A new pet will need to learn the rules of the home, the daily routine, and so many other nuances of settling in. Likewise, you will need to adjust your life and home to suit your pet, such as scheduling time for play, training and enrichment.
Bonding is one of the most crucial aspects of good pet ownership, as it impacts all other areas of your pet's health. Getting to know your pet and their unique needs will increase their chances for all-around wellbeing. Take the time to allow for adjustments, minor accidents, and the pace it takes to train, settle in, and most importantly, give them plenty of love.
We hope you are enjoying life with your new four-legged friend. If we can answer any questions you have about caring for a new pet, please contact us. We are excited for you and wish you a very fun and rewarding time being a new pet owner.