Heroine Spotlight: Dawn Myers' Tireless Work for TEAR Foundation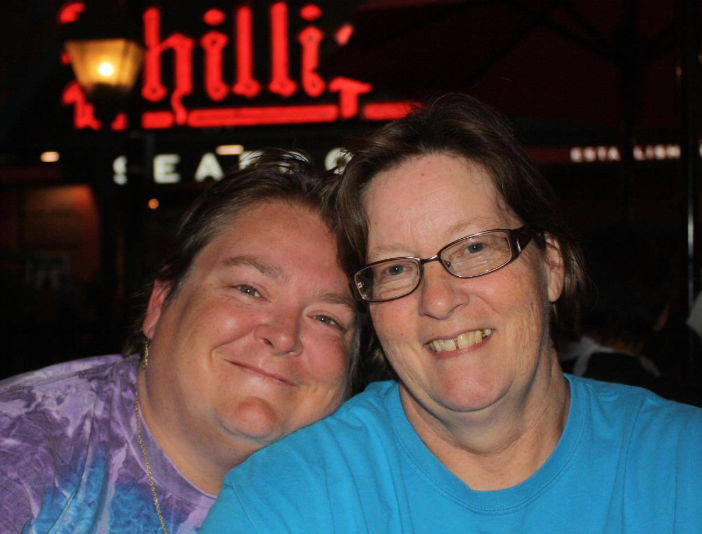 Dawn Myers is a heroine to The Emergency Animal Relief (TEAR) Foundation. It all started with the loss of her precious Cocker Spaniel, Bugaboo Whitt. Dawn's Bugaboo was diagnosed with canine lymphoma. That's a broad term for one of the most common forms of cancer, which often originates in the lymph nodes.
How Dawn Became Devoted to TEAR Foundation
Bugaboo was only four years old when the family got the news, with a prognosis of 6 months to live with the use of chemotherapy. Bugaboo was able to live 39 more wonderful months once Dawn and family reached out to the staff at OVRS and its TEAR Foundation.
After the loss of a pet, it can be tremendously hard to have anything remind us of that loss. But, for Dawn Myers, the loss of Bugaboo was the motivation to take action and help others whose pets are dealing with illnesses.
In memory of Bugaboo, Dawn joined the TEAR Board and helps dogs and cats in need to get life-saving treatments that otherwise would not be possible for them.
TEAR Foundation and TEAR Cancer Fund
TEAR Foundation and TEAR Cancer Fund are a nonprofit organization founded by Oakland Veterinary Referral Services. The emergency and specialty veterinary hospital created it as a response to the need for charitable giving for veterinary treatments. The organization is a 501(c)3 recognized nonprofit that assists clients who are unable to pay for much-needed medical and surgical care.
The TEAR Foundation originally started to address the immediate financial concerns of those with critically injured or ill pets in the ER. Since 2008, the organization has expanded to include the TEAR Cancer Fund. Its focus is on providing expanded options for treatment for OVRS oncology clients.
Because Dawn's Bugaboo had cancer, she has put much of her focus and hard work into the TEAR Cancer Fund, as it is closest to her heart. Dawn and the Cancer Fund team are able to raise much needed financial support for the Foundation through Bugaboo Whitt raffles and events. The main raffle, with its honorary name, helps to bring in funds that ensure other cancer patients are able to access life-saving veterinary and oncological care.
The work of the TEAR Foundation, and the money it raises will touch many pets. As many as one in four dogs and one in five cats are diagnosed with cancer in their lifetimes.
As a board member, Myers has been instrumental in raising funds for OVRS' Emergency Animal Relief Fund. She promotes this important work through her Facebook page along with networking among friends and neighbors. Despite health and family issues, she is tireless in working on behalf of TEAR (and other worthy organizations). Dawn is always looking for new donors and supporters as the need is always greater than available funds.
If you would like to help out in one of TEAR's fundraising events, we encourage you to reach out and connect. There are many ways to be involved in supporting TEAR and Dawn's fundraising–from donating prizes to buying raffles tickets. Annual fundraisers include:
Mackinac Island Getaway Raffle (currently in process through end of June)
Gas Giveaway Raffle (runs through March each year)
Best of Michigan Raffle ($4000+ worth of merchandise raffled off each October)
Bugaboo Whitt Memorial Bowling for the Animals Event (each year in May)
One a Day Giveaway (daily prize giveaway coming up in July)
Various 50/50 raffles and auctions
You can go directly to the TEAR website to make a donation. Whether you love a canine companion, feline friend, or any other cherished pet, emergencies and serious illnesses can happen. This is why nonprofits like TEAR exist, to enable those who cannot access funds for critical veterinary care to do so with dignity and compassion.
For more information, check out the TEAR Foundation website and the Bugaboo Whitt TEAR Raffle Facebook page. Or simply contact us here at Oakland Veterinary Referral Services.
We send a heartfelt and grateful thanks to Dawn and our many supporters. Thank you!