The Best Snuffle Mats to Entertain Your Dog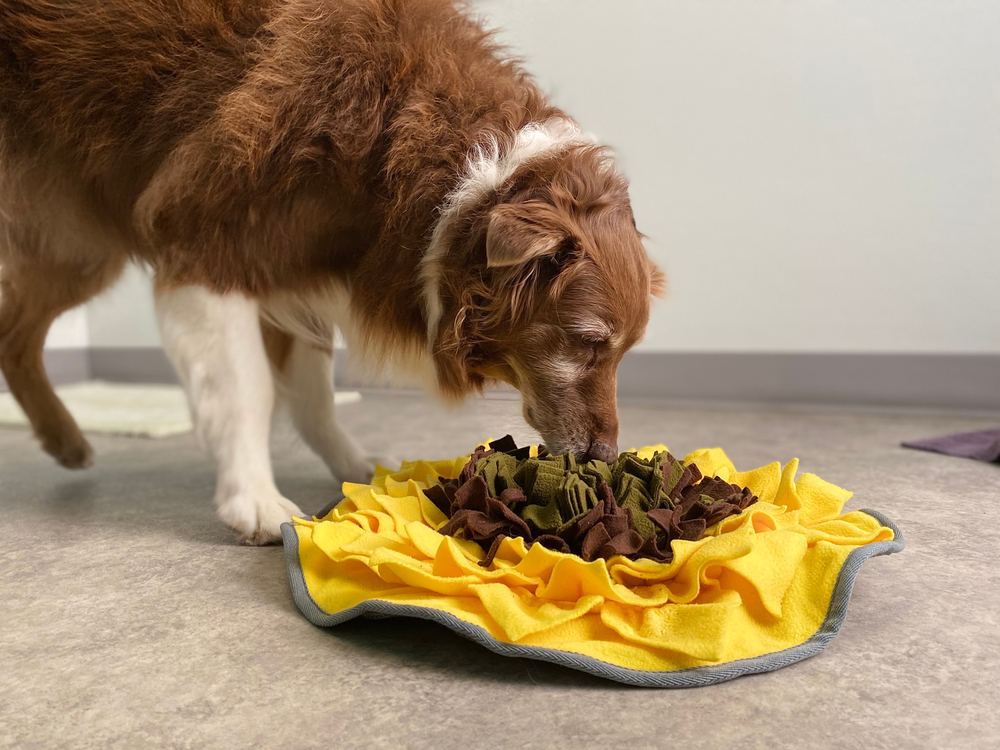 Snuffle mats–what are they and why would your dog need one? Most dogs are prone to snarf down anything edible in their path, including their meals. Within seconds, the once full bowl sits empty. This can be a problem for some dogs when it comes to good digestion. Eating too quickly can lead to a serious condition commonly referred to as 'bloat.'
These are reasons why snuffle mats have become popular among dog owners. And they are great for keeping your pet occupied with an enriching game of sniffing out the food. Oakland Veterinary Referral Services has reviewed several dog snuffle mats on the market. Here are some of the best of 2021.
The Top Snuffle Mats for Dogs This Year
A snuffle mat is a type of food or treat bowl made out of felt or other soft material. It's designed to look like grass, weeds, or other natural forms, offering several nooks and crannies where the treats or food "hide" in waiting for your dog to forage them out. These simple toys are designed to keep your dog interested and to slow down their eating speed. It's also a great stress reliever for dogs who have anxiety.
There are several types, sizes, and designs on the market. Here are 6 of our favorite snuffle mats for dogs.
Snuffle mats are popular, and for good reason. They provide mental enrichment and exercise, slow down speedy eaters, and give anxious pets something constructive to do to relax them. We hope you find the best mat for your best friend. If you have questions about how to use dog snuffle mats, or need emergency or specialty pet care in southeast Michigan, please do not hesitate to call.