Pet Technology: What's the latest?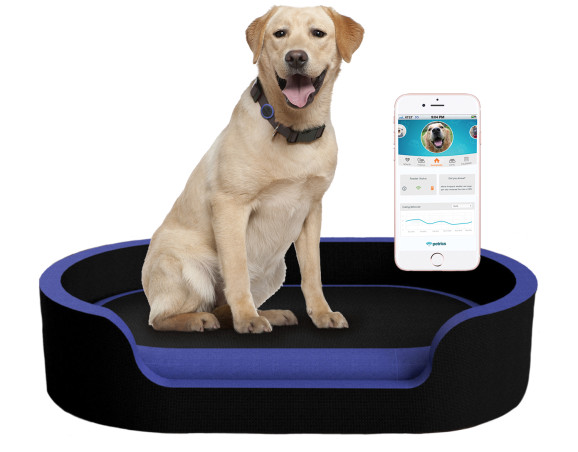 When we're away from our pets, we want to know they are safe, happy and staying out of trouble. With the latest Pet Technology, we're able to interact remotely, keep our pets calm or entertained, and even monitor their health and safety. What are some of the best new Pet Tech items on the market?
Best Pet Interaction and Monitoring Devices:
Even if we're just away at the office, we want to know how our pets are doing and check in with them. No need to run home at lunch to visit your pet. These monitoring devices can keep you connected while you're away.
PetCube: This nifty gadget expands on PetCube's other devices to allow you to monitor and interact with your pet remotely via wide-angle HD video, microphone and speaker. PetCube recognizes your cat or dog and automatically initiates video recording. It then sends you the video clip, giving you the option to accept the video call to interact with your pet, store or share the clip.
Using PlayCube's mobile app, you can combine PetCube products to talk to your pet while you have them chase a low-intensity laser (PetCube Play) and record your play. You can even dispense treats (PetCube Bites) or monitor them with night vision.
PetKit – Mate: With a 340 degree camera, play via remote-controlled laser, talk to your pet real-time, and take pictures or video of your pet throughout the day.
Best Pet Health Monitoring Devices
We want our pets to be healthy. The ability to check heart rate and body temperature or to monitor sleep is now accessible right at our fingertips.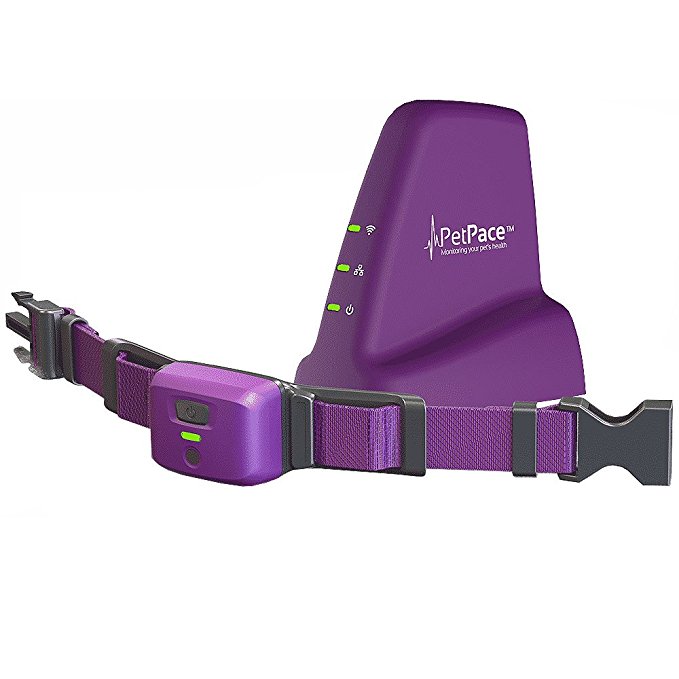 PetPace Smart Collar: This collar is a game-changer. This water-resistant collar is made for cats and dogs alike and tracks everything from pulse to body temperature and can alert you to a possible health problem.
Smart Bed: This one will track your pets' weight, amount of activity and even offer climate control. It pairs with Petric's collar-attached activity tracker and is controlled via their mobile app. The app can view food and diet recommendations based on your pet's health and the data can be shared with your veterinarian or others. This is especially handy for pets we want to monitor while we're away.
Best Pet Tech Activity Tracking Devices
The market has recently exploded with dog activity monitors like FitBark, Tagg and others. This review compares many of the current brands.
Whistle: Never worry about your dog running away again. Using Wi-Fi, GPS and cellular technology, Whistle can locate your dog up to 3,000 miles away! This also allows you to monitor their activity including sleep patterns or be alerted if they wander away from an area you identify as "home".
Link AKC Smart GPC Dog Collar: Slightly more expensive than the Whistle tracker, the Smart Collar offers a few more options. This device allows for picture-taking and temperature alerts along with remote access to a light on the collar for better visual. There is also an option for training aids via sounds.
Best Hi-Tech Pet Toys
Sometimes Fido or Fluffy just wants to run around and play with a toy but animals get bored with toys that do not move on their own. Here are a few toys to help with that!
Pebby: The ball that animals dream of. Set this to auto-play and let your dog or cat go to town, or control it via an app on your phone. Take pictures or videos, speak to your pet and there's even a laser for extra playtime! Releases 2018.
iFetch Frenzy: This toy is more simple but fun for small to medium dogs when you aren't available to play fetch. Your dog drops the small tennis ball into the toy and it sends it rolling from one of three holes, always keeping your happy pup guessing!
Best Calming Pet Tech Device
DogTV: Dogs now have their own TV channel! This audio-visual therapy tool is great for dogs with separation anxiety or just plain loneliness. Your pup watches dogs on a color-altered screen, specially designed for how dogs see, while listening to calming music. Great for while you're away or even at home! Check out this link for DogTV examples: DogTV-YouTube
Pet Tech devices aren't a replacement for your time and attention but can help you stay connected even when you're not at home. The staff at Oakland Veterinary Referral Services hopes these latest pet technology devices will help you and your pet be happier and healthier together.