When Your Pet Has to Stay at the Hospital Overnight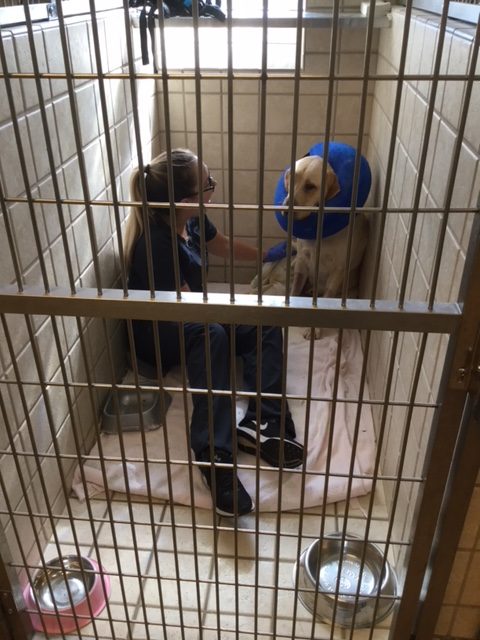 Medical needs can mean that our pet has to stay at the hospital overnight. If your pet is undergoing a procedure or is dealing with a serious illness or injury, you might need to leave your pet at the hospital overnight. Here is what you can expect when you have to part with your pet with the caring team at Oakland Veterinary Referral Services:
Overnight Team
At Oakland Veterinary Referral Services, we have a critical care team here throughout the night to ensure someone is always here to care for your pet. Whether your dog is healing after surgery or we are monitoring after an emergency, your trusted veterinary team is here to handle any situation that may arise. We are here to watch over your pet for the duration of their stay in our hospital so you can feel completely secure in their safety. They will be given lots of love and TLC.
Personalized Care for Your Pet
When your pet has to stay at the hospital overnight, it is because we need to provide specific medical care or monitoring for long periods of time. If your pet is sick, for example, we might set up an IV so we can easily administer medication or fluids to help initiate the recovery process. We might also use sedatives or pain medication to help with anxiety or pre-surgical pain. Our technicians watch closely over your pet to make sure they are safe and comfortable throughout the night. And our teams are here to answer any questions or provide updates around the clock.
Easy Access to Medical Care
In the event that your pet needs immediate medical care, our team is here and ready to react. We have a full crew of overnight staff of veterinarians, licensed veterinary technicians, veterinary nurses, and veterinary assistants to provide top-tier care for any need. Our hospital is equipped with the latest veterinary technology so we can address any emergency that arises. If a pet needs to be monitored for heart or breathing issues for example, we can respond without delay.
Comfortable Accommodations
When your pet stays with us overnight, we make sure he or she is always as comfortable as possible. We want your pets to feel as calm and secure as they can so we can give them the medical attention they need as well as comfort and love.
Nearby Hotels and Restaurants
If you do not live by our hospital and your pet has to stay at the hospital overnight, there are plenty of nearby hotels and restaurants that can also make your stay more comfortable. Many of the hotels are even pet-friendly, so you can stay there with your other animals while you wait to pick up the one staying with us.
We know that you don't want to have to leave your pet in the hospital overnight, which is why we do everything we can to make the experience as smooth as possible for everyone. Our specialty and emergency services are here to help your pet return to good health. To learn more about our overnight accommodations or to schedule a stay, please call (248) 334-6877.