Why Is Veterinary Emergency and Specialty Care so Expensive?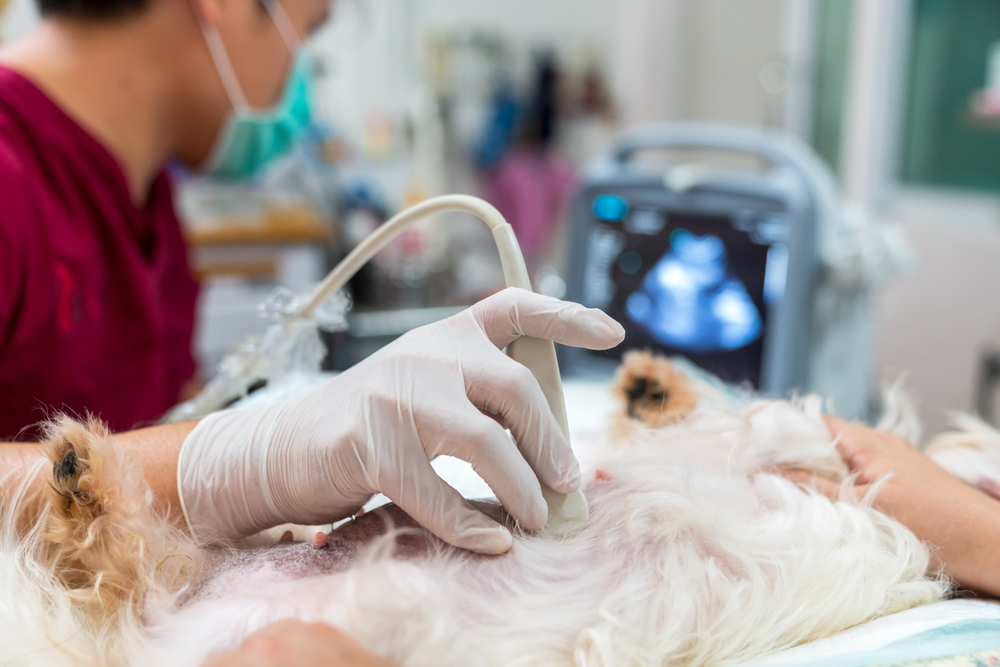 Some pet owners are surprised when they learn there is a difference in the cost of care at a pet emergency and specialty care hospital versus their regular vet. We often hear pet owners ask "why is veterinary emergency and specialty care so expensive?"
Oakland Veterinary Referral Services is here to explain prices at emergency and specialty care hospitals. Our aim is to help pet families better understand what to expect. This allows pet families to prepare for the unexpected. If you're prepared, you can give your pets the level of care they need for the healthiest, happiest life possible.
The Cost of the Unexpected Emergency Veterinary Care
Emergencies aren't something we like to consider . From injuries to illnesses, most pets will experience at least one emergency in their lifetime. It is prudent to prepare for the unexpected by purchasing pet insurance or by starting a pet care savings fund. Having these resources when you need them allows you to make the best health care choices for your furry family member.
If you've visited your regular veterinary hospital's urgent care/emergency room for a minor pet emergency, you may be surprised that the cost of treatment at a dedicated pet emergency hospital is notably higher. Just as with humans, a visit to the ER is going to cost more than a visit to a regular doctor. There are a number of factors that affect this higher cost of care.
Scope of care — Your local veterinarian is skilled in treating a number of pet emergencies. A pet emergency hospital like OVRS is a certified Level I veterinary emergency and critical care hospital. We are prepared to treat virtually any pet emergency. That capability has a cost.
Specialized staffing — Our emergency staff are specially trained in emergency and critical care, and emergency care is all they do every day. OVRS staff have specialized training, certifications and expertise.
24/7 Availability — Regular veterinary hospitals usually offer emergency care during regular business hours; however, pet owners know that emergencies often happen outside of normal business hours. After hours, your veterinarian will usually refer you to a veterinary emergency hospital that operates 24 hours a day. Hospitals like OVRS are open, staffed and ready for whatever emergency comes through the door 24/7. We staff around the clock, including nights and weekends.
Diagnostic equipment — A pet emergency hospital provides advanced diagnostic equipment that isn't feasible for a regular veterinarian to provide. In an emergency, it is critical to have the right equipment at the ready to determine the scope of injury or source of issues. The costs of keeping and maintaining advanced, cutting-edge testing equipment adds to the cost of emergency pet care.
Testing — Diagnostic tests such as extensive lab work, and advanced diagnostics like ultrasound or CT scans, can drive up the cost of a visit to the emergency room. These tests go above and beyond normal diagnostic capabilities offered by your regular veterinarian.
Tests are critical to helping your emergency veterinarian understand your pet's health issue as quickly as possible. We order tests to gather information. Some test results provide critical information, while others rule out possible problems. In an emergency, we don't have the luxury of waiting to order serial tests over a period of days. We may order several tests in close succession to gather as much information as possible, as quickly as possible. The better our information, the sooner we can determine and begin treatment.
Severity — The severity or complexity of a pet emergency determines the final cost of elected treatment, but most emergency visits fall between $500-2,000. The severity of the case will determine the level of testing, treatment and ongoing care needed. The cost for a pet requiring advanced diagnostics and emergency surgery will differ significantly from a pet with a less serious injury or illness. Overnight hospitalization, monitoring and round-the-clock care for severe cases will also increase overall cost.
Sometimes it helps to know whether your pet's emergency can wait until your regular veterinarian is open, or whether it sounds like you need to come in right away. OVRS has an ER vet tech available 24/7 to help answer your "is this a pet emergency" questions. Simply call 248-334-6877 and ask to speak to the ER vet tech.
The Cost of Specialized Veterinary Medicine
Like emergency care, specialty veterinary medicine is more expensive than standard veterinary wellness. The specialists trained in a specific area of medicine, such as cardiology, internal medicine, oncology, or surgery. As with medical doctors, specialty veterinarians require years of additional training in their specialized field. They must then take a rigorous test to become board certified in their specialty. This increases their value and their cost.
Board-certified veterinary specialists complete an internship and residency. Many of these highly trained specialists spend 3-5 years of additional training and exams to work in their field. This level of expertise allows pets to be treated successfully for conditions that require new and cutting-edge treatment options. With the use of specialized veterinary services, many pets will have the opportunity to be cured or to have their life extended by well-trained cardiologists, oncologists, surgeons, etc.
You expect to pay more when you visit a medical specialist for humans, and the same is true when it comes to veterinary specialists. Along with the training and education that specialists offer, pet owners benefit from sophisticated specialist facilities, technology, and support staff. This level of care and expertise can be critical for pets with more complex medical issues, but it does add to our costs.
Why Is Veterinary Emergency and Specialty Care so Expensive?
As a loving pet owner, you want the best health for your furry loved ones. This includes the quality of veterinary care they receive. Whether your pet is dealing with a life-threatening illness, chronic skin issues, or a pet emergency, you want the best and most effective treatment for them.
If your pet is dealing with a challenging disease or medical issue, your regular veterinarian can refer you to a hospital like ours for help in diagnosing or treatment. We partner with your regular veterinarian who knows your pet and their medical history. Our team of board-certified veterinary specialists can address any questions you have about the best options for treatment (and their cost) during a consultation. Our specialists review the results from any approved tests and your treatment options with you, so cost should never be a surprise.
Please understand that we provide a different level of care than your regular veterinarian, with different expenses built into our prices. We understand that not every pet owner can afford this level of care, especially if they don't have pet insurance or savings. We believe that pets should have the possibility of advanced, life-saving care, and that pet owners should have access to this option for their furry family members.
Please contact us with any questions about your pet's health or to schedule a specialty consultation. Our emergency room is open 24/7 and we are here for you to provide the best possible treatment for your best fur friend.