How to Budget for Pet Care Expenses
Pet care expenses can add up — even just the basics! Buy a bag of kibble here, a few new toys there, and then add in the annual wellness visit to your vet. You may be surprised when you look closely at the total cost of responsible pet care that we take for granted.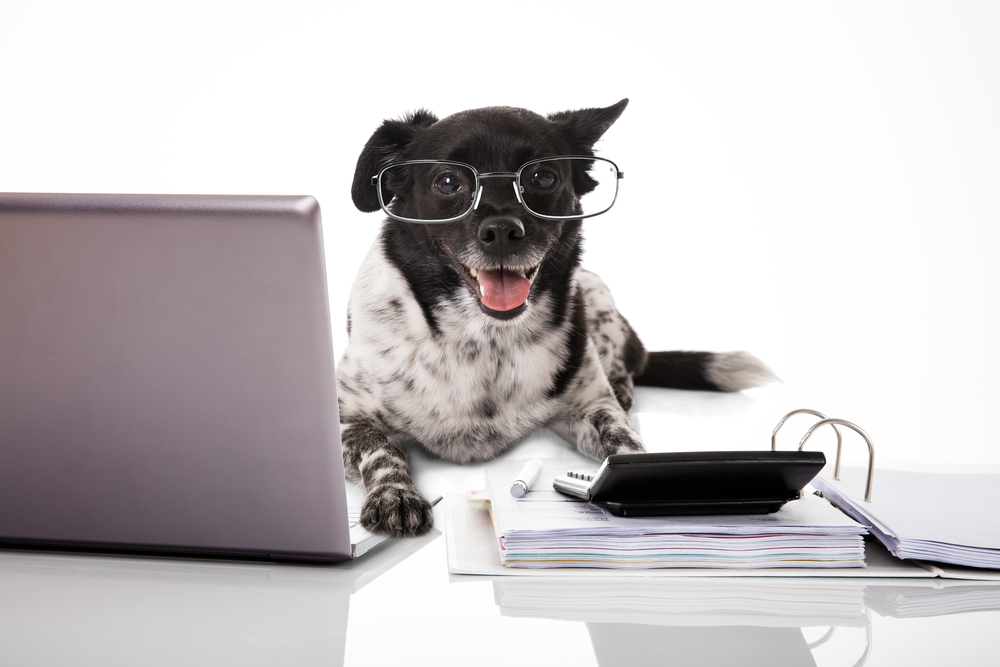 Creating a budget for your pet is helpful in projecting how much you will spend monthly and over the course of the year. It can give you insight into how much to expect to spend in the future and how you may be able to control unnecessary expenditures. A budget can even help you better plan for those anticipated expenses, like vaccines, wellness visits and parasite control.
Oakland Veterinary Referral Services has useful ways you can put together a budget to keep your pet's wellbeing a priority year-round.
Pet Care Expenses: Average Cost of Owning a Pet
Depending on the pet's breed and size, the average can vary greatly. A pet's health plays a key role in cost, too, since an ill pet requires more veterinary care and medications. Dogs outweigh cats in the average cost of pet ownership, while bigger breeds are usually more expensive (the bigger the pet, the more they eat and use).
According to the American Society for the Prevention of Cruelty to Animals, the annual cost of dog ownership is, on the low end, $400 up to $2000, unless they are a puppy, which is more like $2500. An adult cat will average $400 up to $1800 per year.
Monthly Food and Treats
Food can be calculated per month by how much your pet eats and how often you replace the food. Most pets will require up to $50 per month in food for dogs, unless on a gourmet or special diet, which can range into the hundreds. Treats are estimated at about $10-50 per month.
Cat food runs from $10-40, with treats ranging $10-50. Most owners will agree that pet treats can be one of the bigger monthly expenses, depending on how generous you are with them.
Monthly Pet Supplies
You likely bought the major pet ownership necessities when you adopted your pet (litter boxes, pet beds, cat trees, a regular leash and collar, and so on). What then can you expect your ongoing monthly budget to be for pet supplies?
Here are basic costs and estimates for the average pup or cat:
Pet waste bags – $5-12
Litter – $8-15
At-home grooming supplies – $5-15
Toys – $5-50
Grooming – $10-100
Pet walking or daycare – $10-50 per day
Pet fee for rental – $20 plus per month
These are basic pet care expenses that pet owners can expect to cover during a month to get you started. We're sure that your pet gets extra goodies or splurges that you'll want to add to your own budget.
Annual Veterinary Costs for Cats and Dogs
Assuming your fur friend is in reasonably good health, annual fees for cats and dogs range from $80 to $400 for routine examination, basic labs, and vaccinations. Add $40-250 for flea, tick, and heartworm prevention.
Obviously, if your pet is diabetic or has cancer, monthly expenses will be quite a bit more. Senior pet care may entail more diagnostic testing than what a normal, healthy adult pet might require.
There is no set budget for a veterinary injury, disease, or emergency. With these guidelines, you can plan for such an unfortunate event and ensure your pet gets prompt treatment.
Additional Pet Care Expenses
Dogs need training and socialization. They enjoy puzzles and outings. These additional expenses bring joy to you and your dog–but can be budget busters if you haven't planned ahead.
Tips: Planning for Pet Care Expenses
To recap, there are some things you can plan for, like buying kibble and treats each month. Other items can be placed into the "possible needs" or emergency vet fund.
Create a spreadsheet of your pet's monthly budget line, which includes the pertinent things listed above.
Add in additional "once a year" budgets, such as those annual examinations, shots, dental cleaning and preventatives. If you know that you are going to travel with your pet, factor in pet travel-related costs.
Finally, start building your pet's emergency fund. Some pet owners rely on pet insurance for things like an accident or injury. Others prefer to create a savings account that can include medication or out of the ordinary costs for your pet.
We hope these estimates and tips help you create a working monthly budget for pet care expenses for your best friend. It's empowering to know what you spend and how to make the decisions to put your pet's welfare first.
Please contact us on questions relating to your pet or pet care expenses.