Keeping Your Pet Safe During a Home Renovation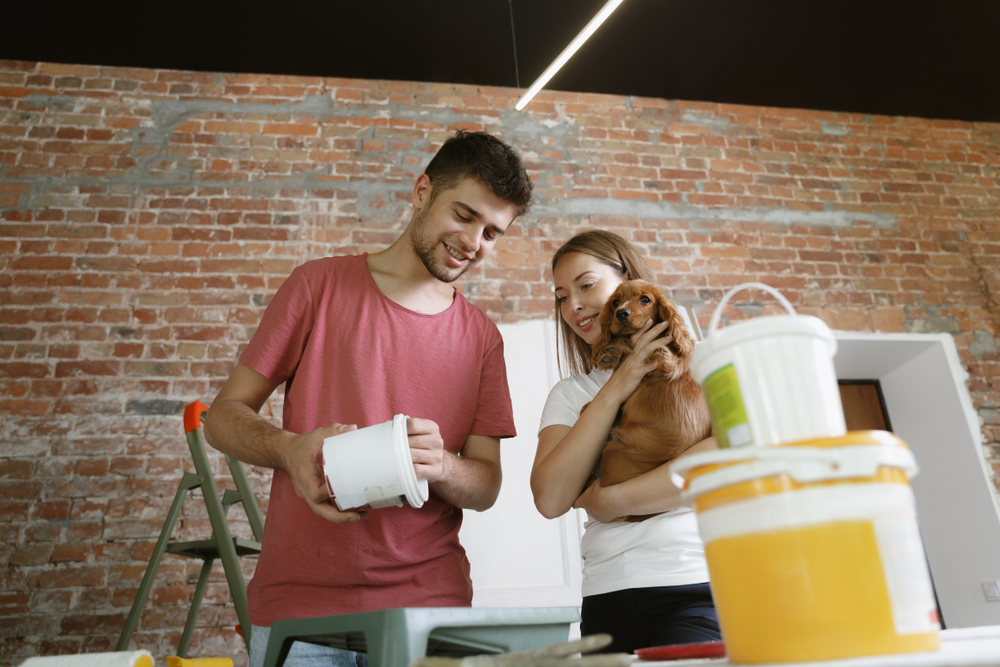 Keeping your pet safe during a home renovation requires extra planning and precautions. Home renovation ranks among the top five most stressful events in a person's life. Pets in the home compound the chaos and complications. There are several dangers to pets when your home is under construction. Sharp tools, demolition debris, and the general frenzy of workers coming and going through open doors all pose risks.
Your friends at Oakland Veterinary Referral Services know how important it is to keep your furry friend safe. Let's take a closer look at what to do.
Prepare By Knowing What to Expect
Renovations and remodels require major adjustments to daily life for the whole family. It can be incredibly stressful for a pet because pets thrive on routine and dislike changes to the environment. If your pet already has fear or anxiety, it's better to board them during the renovation or stay at a loved one's home until the remodel is complete.
As you might imagine, renovation timelines are often vague. Most constructions end up taking a lot longer than planned. If you choose to keep your pet at home, make sure you have a secure area where they can remain.
No Pets Underfoot
Any renovation is messy and requires workers to come and go through the home. This is not a place for a pup or cat to run about. Workers will leave doors open and may leave tools and poisonous chemicals left unattended. Your pet will need a separate enclosed space that is well away from the commotion.
Ensure that your pet has an identification tag on their collar, and that you have had them microchipped, should they happen to get out. Provide all of their favorite toys and treats, as well as a bed or other comfy place to nap. We also recommend playing a radio or television at a low volume to muffle the sound of drilling and other construction noise.
Make Friends Ahead of Time
To help minimize the stress associated with strangers in the home, make sure you do some introductions. Give the renovation contractors a few treats to hand your pet and give your bestie a chance to get to know their smell, voice, and look. This will help ease some of their fears if they get the chance to make friends first.
Give Them a Spa Day or Day Away
Treat your pet to a day at their favorite grooming salon or doggie daycare. This time away will serve a few purposes in keeping your pet neat and tidy while taking a break from the hubbub at home. Daycares are also wonderful ways to socialize your dog and give them exercise. Some cats appreciate a play date, too, if they have a favorite pet resort they enjoy and feel comfortable at.
Keeping Your Pet Safe During a Home Renovation
The most important thing you can do to minimize stress in your pet is to stay calm. Our pets feed off of our emotions, so by remaining relaxed and positive, you can directly reduce fear in your best friend. The OVRS staff encourages you to ask your regular veterinarian or call us if you have additional questions about keeping your pet safe during a home renovation. We are here for you and your pet when you need us.