Holistic Pet Care for Optimal Wellness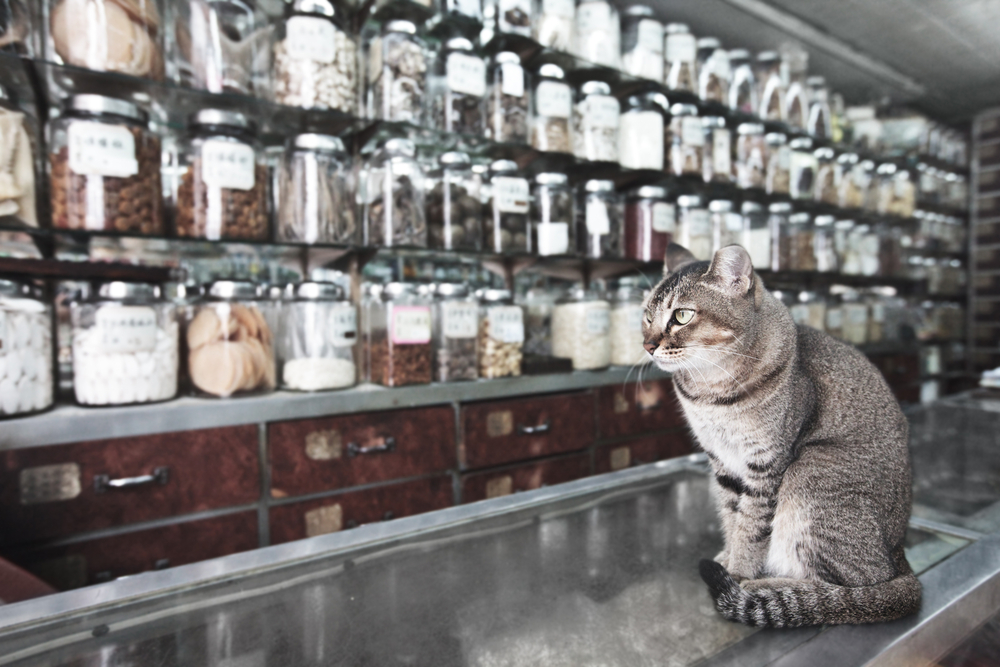 The term 'holistic' gets a lot of press. It's associated with lifestyle products, nutrition, exercise, and a slew of other things, but what does it mean exactly?
When asked, most pet owners would opt for a pet diet or product if it is holistic because it sounds healthier and more "natural". The trend in holistic products attests to that. But, there is something more essential in the concept of holistic pet care that greatly benefits your pet.
Oakland Veterinary Referral Services (OVRS) is here to help you decipher this approach to feeding and care and why it matters.
What is Holistic Pet Care?
The actual definition of holistic is whole. This means the complete physical body and its mechanisms. Holistic care illustrates how all aspects of health are interrelated and one part can affect the other, in either a positive or negative sense. That is why the dietary and lifestyle choices you make for your pet has a definite impact on their overall health.
When we focus on this integrated approach to caring for our pets, it gives them the best possible life and extended longevity.
Holistic Nutrition
The adage, "you are what you eat…" is also true for our pets. Good nutrition is the cornerstone of health and gives your pet the fuel to fight disease and the effects of aging. Holistic feeding has an intentional purpose of using the power of good nutrition to fight disease and encourage vitality.
What is in holistic feeding? Quality pet food that covers the real meat, vegetables, fruits, and some healthy grains, while avoiding a lot of by-products and filler. Most commercial pet foods provide the basic requirements of good nutrition, but, like us, each pet is an individual with specific needs geared toward their best health. A minimally processed diet containing whole-foods ingredients is always best to maintain optimal pet health.
Some pets do great on a whole foods diet, while this may not be the best choice for another. Certain pets require a health-specific specialty diet as a part of their individual needs and treatment. Speak to your veterinarian or nutritionist for the right dietary plan for your pet.
Holistic Pet Care
Holistic pet care applies to both veterinary care and the care you give your pet at home. In both cases, holistic care approaches care from an individualized perspective, basing choices of nutrition, treatment, and wellness on your pet's history, lifestyle, and personal needs.
Holistic pet care incorporates alternative modalities, or therapies, such as:
Acupuncture
Massage
Herbal medicine
Chiropractic care
Laser therapy
Essential oils
Nutritional therapy
Holistic pet care moves away from the strict traditional, pharmaceutical treatment of disease to one that minimizes the risk of over-medication or over-vaccination. This is done through using herbal and supplemental medication, along with alternative modalities, as well as titer testing to minimize the risk of over-vaccination. And it focuses on building and maintaining good physical health and enrichment.
This total mind-body care takes into account life stage and geriatric support, environment, behavioral health, pain management, and exercise. Many veterinary professionals and pet care products are embracing the benefits of a more comprehensive, individualized approach to caring for our furry friends.
Integrative Oncology
Dr. Erin Bannink is one of three board-certified oncologists in the U.S. She offers Integrative Oncology Consultations to bring an integrated and holistic approach to cancer treatment for pets. She provides a unique perspective with knowledge of state-of-the-art convention medicine along with extensive training and over 12 years of experience in herbal medicine and the impact of diet in your pet's healing.
She also emphasizes holistic care through alternative treatment options such as supplement and nutraceuticals, acupuncture, Vitamin D3 testing and more.
Would you like more information on how to bring holistic care into your daily pet care routine, including nutrition? We are always happy to answer any questions.