Easy Ways to Make Your Pet Look Festive for the Holiday
It's the holiday season! The holidays are a time for family, which includes pets. If you want to include your pets in the seasonal photos or festivities, OVRS has some tips for you. Use this guide to make your pet look festive for your holiday parties and photos without adding a lot to your to-do list:
Santa Hats
If you are looking for something easy and festive, it is hard to beat a Santa hat. Versatile enough to work for any animal from a dog to a lizard, Santa hats add some instant holiday cheer. You can even get some with your pet's name embroidered across the front to make it even more special. Santa hats are an easy accessory to use for a matching family photo. And most pets will tolerate them at least long enough to take a festive snap for your holiday card.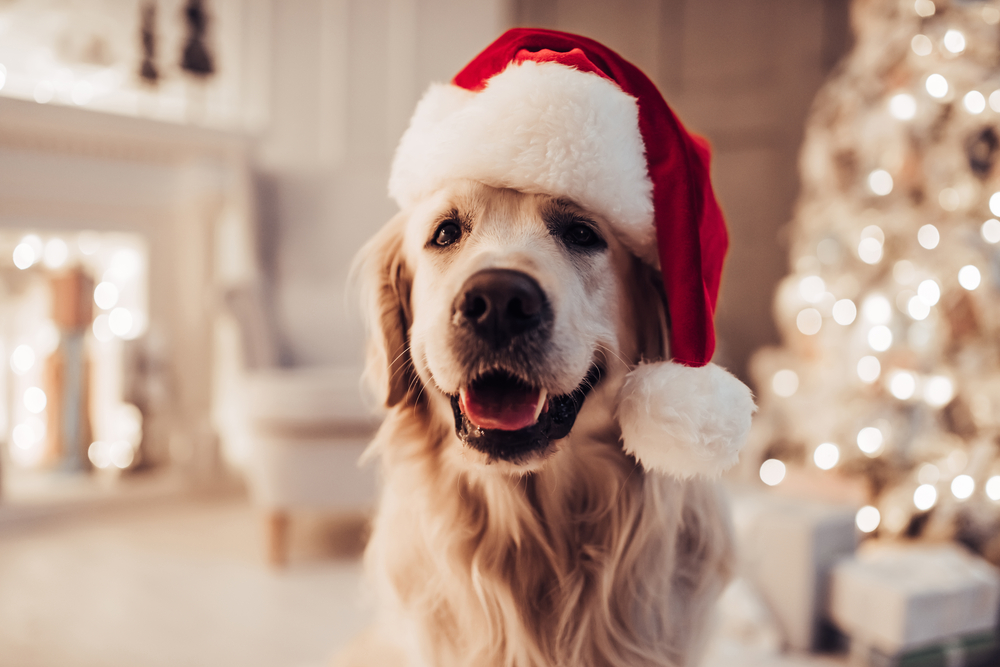 Holiday Bow Ties
Bow ties are another great holiday accessory that you can use to make your pet look like they are ready for the season. Get a holiday-themed bowtie and affix it to their collar. Since it's not a huge distraction, a lot of pets will actually wear these bow ties for a long time. Clip one on before your holiday party or your walk through your neighborhood light display. This small addition will add some seriously festive vibes to your evening and get plenty of compliments.
Gift Box Photos
Your pet is a gift to you all year, so why not emphasize this for your holiday photos? Get festive gift boxes and put your pet inside for your photo shoot. Be sure to leave the box open so your pet has space to move around. Add a little more pizzazz with a big red bow or some gold ribbon. These simple accessories can make your photo shoot look like it was done by a professional. They're easy to make and will not add any extra stress to your holiday season.
Holiday Costume
If you have a pet that loves to dress up, simplify your holiday outfits by putting them in a pre-made costume. Imagine a little Christmas elf running toward you down the hall or a chonky little snowman eating a treat. If you do buy a costume, make sure it fits well, does not restrict movement, and will not make it hard to breathe.
Holiday PJs
Lots of families like to get matching pajamas for the holidays. Why not include your pet in the fun? Find a company that sells pajamas for people and pets to add a festive feeling to your holiday season. Have your pet look festive for the holiday with this sure winner.
The team at OVRS wants to ensure that your pets have a safe and healthy holiday season. Our specialized veterinary care covers the spectrum from allergies to emergencies. We work hard to provide veterinary medicine for all kinds of health needs. To learn more about our services or to schedule an appointment for your pet, please call (248) 334‑6877.