What Our Dogs Teach Us About Life, Love, and True Happiness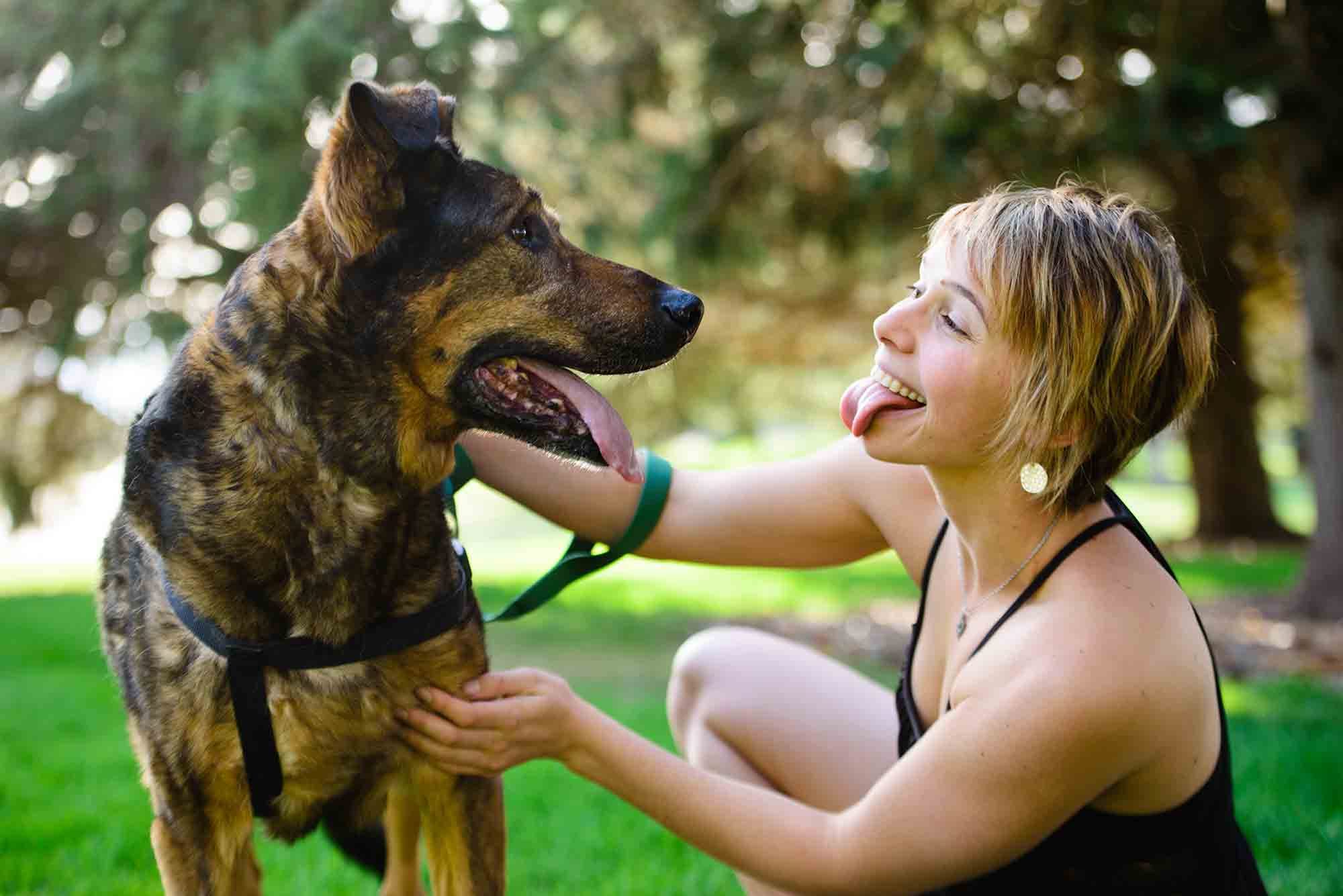 We think of our dogs as family members, best friends, loyal companions, fierce protectors, and adorable snuggle buddies. But wise sage? Master teacher? Those may not be the first things that come to mind when you picture your beloved dog, but maybe they should be.
At Oakland Veterinary Referral Services, we believe dogs have more to share with humans than slobbery kisses and hair on the sofa. Our dogs teach us so many valuable life lessons, we couldn't resist sharing our favorites!
The Amazing Lessons Our Dogs Teach Us
Although there are probably countless ways in which our dogs teach us how to live well, we've outlined some that we believe are useful and meaningful in today's world:
Play every day – Life is busy, and with so much on our to-do lists, it's easy to forget to make time for the activities we enjoy. A dog, however, will never pass up an opportunity to play and have fun.
Always make time for snuggles – Your dog knows the value of close contact with loved ones. Even dogs who don't prefer a lot of physical touch like to make sure they are in the same room with the people they love as we go about our days.
Get your workout in – Dogs know how important daily exercise is, and like humans, they need to be in peak physical and mental form. So, if you've been skipping the daily walk with your pooch, there's no time like the present to start again!
Be adaptable – No matter what life circumstances they find themselves in, or how often those circumstances change, most dogs find a way to adapt and thrive.
Practice unconditional love – This is a great lesson for others and for ourselves! Our dogs don't care what we look like, how much money we make, or how clean our homes are. They are thrilled to see us each and every time we walk in the door, no matter what life throws our way.
Forgive and forget – You stayed late at work every night this week, and your dog missed out on his daily walk or game of fetch. Is he mad at you? Of course not. Dogs don't hold grudges and neither should we.
We don't have to go it alone – In the wild, dogs bond with their pack as a way to fulfill their emotional and physical needs. The hustle and bustle of daily life often prevents us from spending quality time with our loved ones, but we benefit from close bonds with our human pack, too.
Accept praise – Have you ever seen a dog turn down a head pat, a kind word, or a scratch on the back end? Neither have we. Dogs teach us to graciously and happily accept praise and good will from others.
Live in the moment – Although we can't be sure what dogs are thinking about, we can be reasonably certain they aren't worrying about bills, schedules, family drama, or any of the other countless concerns most of us face. Dogs take each situation as it comes and act accordingly, and they aren't likely worrying in the meantime. A dog is the ultimate mindfulness instructor!
We hope you have enjoyed (and related to) these life lessons from your dog. If you have any questions or concerns about the health of your canine best pal, don't hesitate to contact the staff at OVRS.