Can I Take My Dog on Uber and Public Transportation?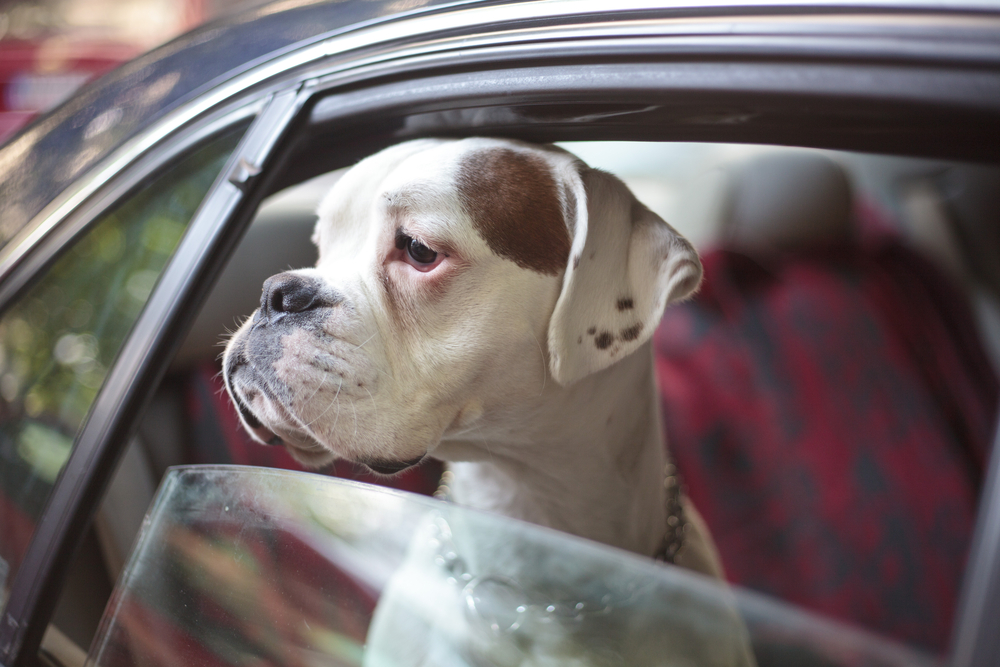 Can I take my dog on Uber or other public transportation? This is a question that comes up often. In today's world, many of us need public transportation at some point. One of our primary modes of transit is Uber, or a similar rideshare service. A common question when you are traveling with a furry friend is whether you can take them with you.
Oakland Veterinary Referral Services is here to answer your questions about whether you can take your dog on Uber and other transit services.
Public Transportation and Your Pet
Most cities and public transportation companies (buses and trains) have rules and regulations about pets. It's important to review their policies and whether they stipulate only service animals aboard, or if they permit other types of pets, such as emotional support animals.
Service dogs are required by federal law to be allowed on public transit. According to the Americans with Disabilities Act (ADA), a service animal is defined as, "… dog that is individually trained to do work or perform tasks for the benefit of an individual with a disability, including a physical, sensory, psychiatric, intellectual, or other mental disability."
Emotional support animals are not federally protected, although some municipalities recognize them and allow them to ride. Emotional support animals often provide comfort to those with a variety of behavioral and mental health challenges.
Whether your regular Fido or Fluffy is allowed on the bus or train is determined by the transportation company or city. Many times, pets are allowed if they are able to be kept in a carrier. It's up to each pet owner to research the company's policy to determine whether it is safe and legal to bring their pet along for the ride.
Can I Take My Dog on Uber and Lyft?
Uber and Lyft are two of the most commonly used rideshares in the country. If you have used these services, you may have wondered if you could take your pet with you. These companies both allow ADA recognized service animals. The drivers can permit or deny other animals at their personal discretion.
Since the answer is based on the decision of the car or transit owner, it's important to do your research in advance. You don't want to get everything ready and waiting for a trip, only to find that your ride buddy is denied at the door.
How to Request a Dog-Friendly Uber
In the Uber app, enter your pickup and dropoff location.
Under "Choose a ride," select "Uber Pet".
Tap "Choose Uber Pet" to confirm.
When your driver arrives, you can bring your pet inside the vehicle.\
Tips for Traveling on Public Transportation with Your Dog
Traveling with a dog can be tricky on public transportation if you and your pet are unprepared for the journey. Here are tips for safety and comfort before embarking on a car journey.
Make sure your dog is well trained and socialized and responds to commands, as well as is current on vaccinations and parasite prevention.
Make your rideshare or taxi driver aware in advance that you want to bring your dog.
Bring a carrier, old towel, blanket, or whatever else you can use to help keep the driver's car clean.
Be prepared for any issues by having your pet's medical records on your phone, and bring along a collapsible water bowl and water.
Always keep your pet's leash and collar with ID tags on while you are en route.
Exercise your pet and give them time for potty breaks before you go.
Tip your driver as a show of thanks for taking good care of you and your furry one.
Traveling with a pet can sometimes be stressful, so it is important to be prepared in advance for anything that might arise. Using rideshares and transit can add to the complexity, but the outcome can be wonderfully convenient as long as you are prepared.
For more on riding with your dog on Uber or public transit, please do not hesitate to contact us. Have a great trip!