Coolest Pet Products of the Season for the Pet Who Has Everything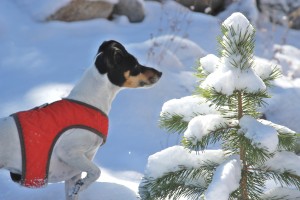 If you are like many pet parents, your holiday gift list will naturally include your pet. And, there are so many wonderful options when it comes to toys, gadgets, and other pet products for our pampered fur friends.
At Oakland Veterinary Referral Services, we have taken time to spotlight a few of our favorites this season. After all, we are certain your pet has been nice, never naughty, and is definitely deserving of some great seasonal surprises.
Purrfect Pet Products for Kitty
Sure, your curious cat may prefer that empty cardboard box when all is said and done, but these products just may pique her interest. Maybe even enough to dissuade her from climbing the curtains (at least, for a little while).
And, Gifts for Doggy, Too!
Thankfully, canine companions are pretty easy to shop for. Whether treat or toy, your best dog buddy will jump for joy with any new gift from you.
These are sure to please.
No matter what seasonal items you choose for your furriest gift recipient, don't forget that your time and attention is the very best gift of all.
Happy shopping from the staff at OVRS!