Posts Tagged: pet gift ideas
Is your pet the pet who has everything? Does he have more toys in his toybox than your kid does? If so, you are in luck. Each year, manufacturers up the ante on pet games, accessories, treats, and so many more items.
Even if you are a more discerning and frugal pet owner, there are several new items that may pique you and your four-legged's interests. From boredom busting to snuggly, we've sourced some of the most amazing pet gifts, just in time for the holidays.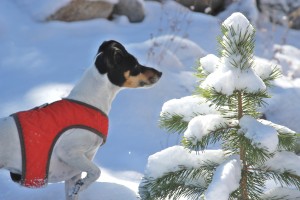 If you are like many pet parents, your holiday gift list will naturally include your pet. And, there are so many wonderful options when it comes to toys, gadgets, and other pet products for our pampered fur friends.
At Oakland Veterinary Referral Services, we have taken time to spotlight a few of our favorites this season. After all, we are certain your pet has been nice, never naughty, and is definitely deserving of some great seasonal surprises. Continue…