Making the Grade: Why Choose a Board Certified Veterinary Surgeon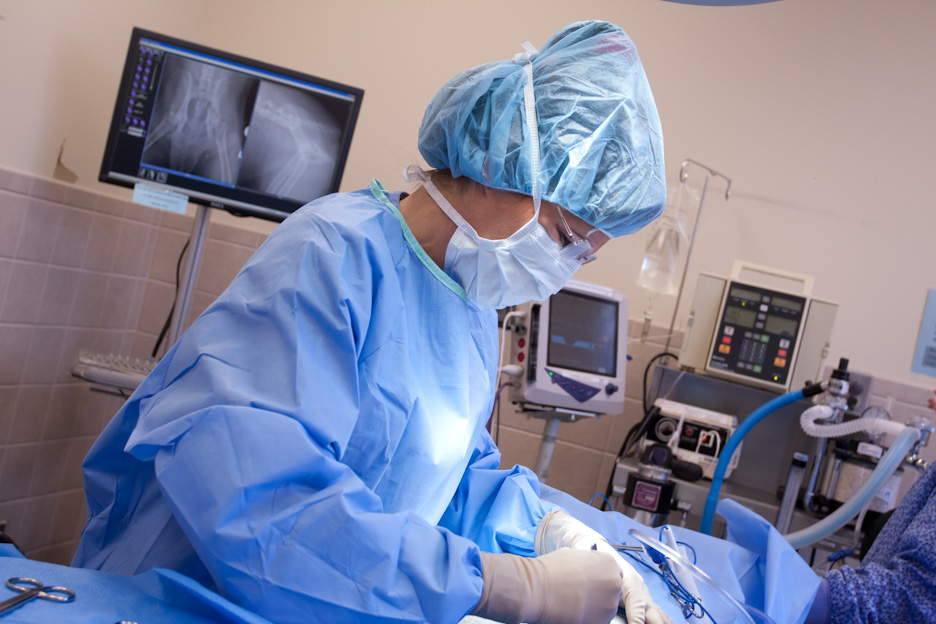 A general veterinarian performs many routine surgeries; however, you may find that they refer you to a board certified veterinary surgeon when the surgery is beyond their realm of expertise or perhaps needs 24 hour care and monitoring post-operatively.
Both human and veterinary medicine have doctors who specialize. These specialists spend extra years accumulating even more advanced expertise and education. Just as with human medicine, a hip surgery or heart surgery isn't going to be performed in your regular physician's office.
A board certified veterinary surgeon has extensive training in soft-tissue and orthopedic surgery and therefore has a wide range of experience since their entire daily focus is performing surgeries. These include routine surgeries although more commonly include complex surgeries that may require more advanced diagnostics or the input of multiple specialists. The board-certified surgeons at Oakland Veterinary Referral Services have access to advanced diagnostics, 24 hour doctor supervised nursing care and the input from multiple veterinary specialists as needed.
What's the Difference Between Board Certified and Primary Care?
Veterinarians undergo four years of rigorous training in veterinary medicine after completing an undergraduate degree. That is an impressive amount of education in itself although some veterinarians continue their training to specialize in areas such as Dermatology, Cardiology, Oncology or Critical Care.
In order to become a board certified veterinary surgeon, they must complete an additional 12-month internship followed by a 3-year residency that is approved by the American College of Veterinary Surgeons. During this time, they will work to perform a variety of nonstandard surgeries, such as:
Fracture repair
Liver biopsy
Exploratory obstruction
CCL (cruciate ligament) rupture repair
Joint repair
Oncologic surgery
Laparoscopic and Arthroscopic surgery
Advanced wound management
Reconstructive Surgery
Some surgeons specialize even further in a specific area of surgery such as soft-tissue, orthopedic or oncologic surgery. Dr. Jen Covey completed an oncologic surgery fellowship at University of Florida after completing her surgical residency to further specialize.
When Is a Board Certified Veterinary Surgeon Needed
There are times when specialty veterinary services are required to successfully treat a condition, disease, or injury. Board certified veterinary surgeons may be necessary when the procedure requires:
More advanced knowledge and skill to perform the surgery
Comprehensive surgical technologies and instruments
Intensive monitoring during surgery and 24 hour postoperative care
Higher risk patient care
Broader range of understanding in treatment protocols and alternative modalities
When your pet is diagnosed with a condition that requires surgery that isn't routine, your veterinarian will refer you to a specialist, such as those at Oakland Veterinary Referral Services. Or you may choose to explore your surgery options before making a decision. A surgeon can offer a full range of surgical treatment options to address your pet's diagnosis.
We Are Available for Specialty Veterinary Care
If your pet requires advanced diagnostics, treatment, or surgery, our team has fully equipped surgical suites. These include an ICU for patients needing more intense care postoperatively, along with the latest in surgical tools, laparoscopy/ arthroscopy, diagnostic technology, and other offerings. We are proud to have several board certified veterinary surgeons on our surgical team.
Please contact us if you would like additional information about our surgical services, or any other pet related questions. We look forward to seeing you and your best friend.