New Year's Resolutions: Tackling Pet Obesity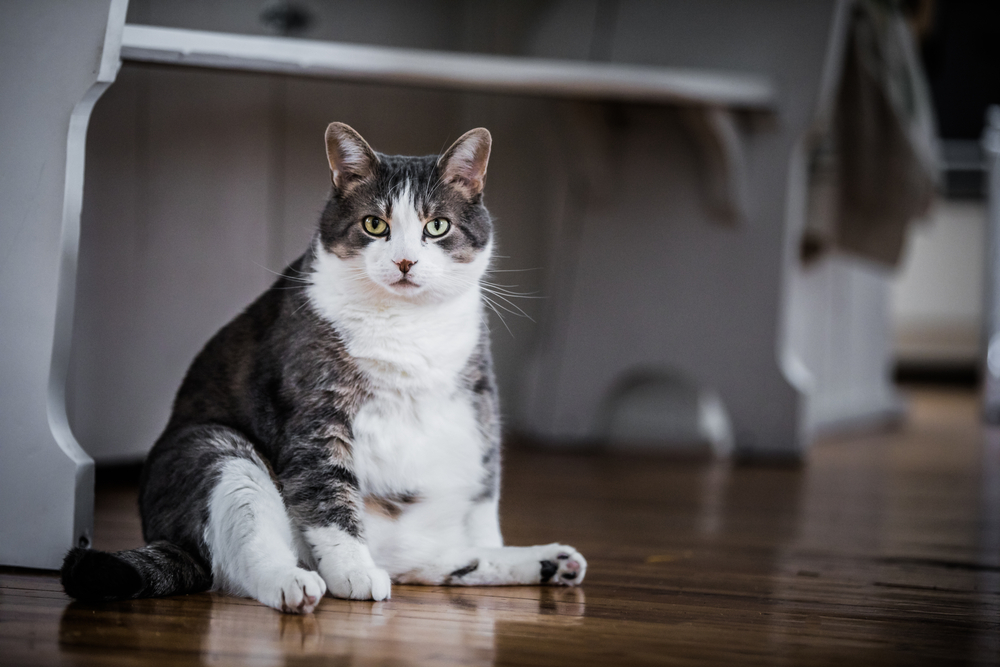 This time of year, many of us are thinking of our New Year's Resolutions.  Maybe you are going to quit smoking, make a commitment to hit the gym more often, or spend more time with your kids.  New Year's Resolutions aren't just for people, though.  Your pet may have some life changes to make as well!
Did you know that approximately 54% of the nation's pet population is overweight, with the number getting larger every year?  About 20% of these pets have owners who do not recognize that there is a problem.  We see a lot of these pets here at Oakland Veterinary Referral Services because obese pets are at a higher risk for type 2 diabetes, high blood pressure, breathing problems, kidney disease, exacerbation of osteoarthritis, and a shortened life expectancy.  Many pet owners are either not aware of these health risks, or they find their pudgy pets cute and don't address the problem.
Here is a different way to think about your pet's weight according to the Association for Pet Obesity Prevention:
A 95 pound Golden Retriever is equivalent to a 5'4" human female weighing 184 pounds or a 5'9" male weighing 214 pounds.
A 10 pound Chihuahua is equivalent to a 5'4" human female weighing 242 pounds or a 5'9" male weighing 282 pounds.
A Domestic Shorthair cat that weighs 15 pounds is equivalent to a 5'4" human female weighing 218 pounds or a 5'9" male weighing 254 pounds.
A pig ear fed to a 40 pound dog is the equivalent of an adult human drinking 72 ounces of Coca-Cola.
A regular dog biscuit fed to a 20 pound dog is similar to an adult eating 2 Keebler Elf Fudge Double Stuffed cookies.
Check out your pet's Pet-to-Human Weight Equivalent Translator and get tips on safe weight loss in dogs and cats, at this site. It is important that you discuss your pet's need for weight loss and your plan for accomplishing it with your veterinarian to ensure a successful outcome for your pet.  Please contact us today with any questions or concerns, and have a happy, healthy 2013!