Eyelid Reconstructive Surgery: Majinbou and His New Eyelids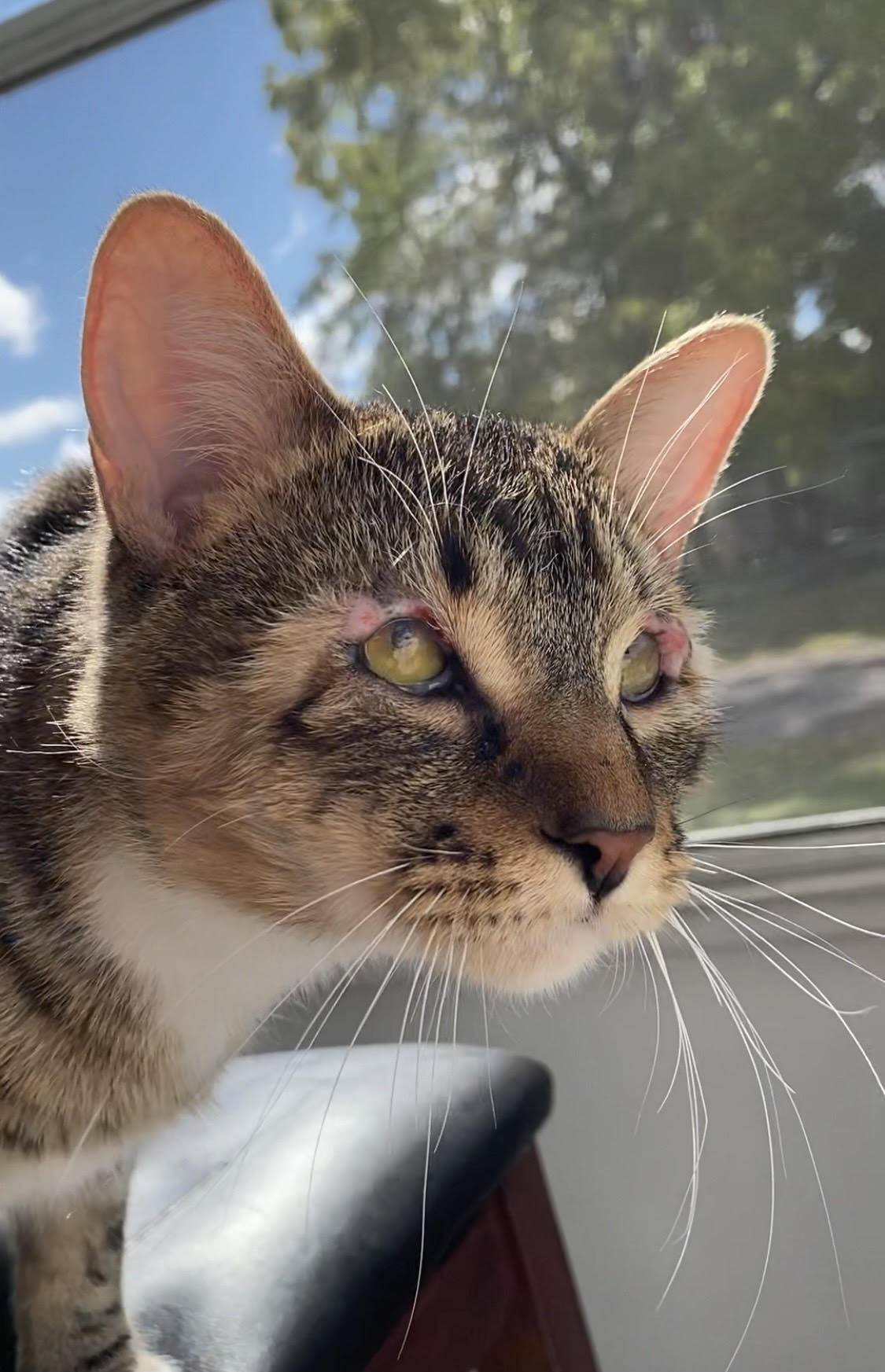 Majinbou is a shelter cat that suffered greatly from abnormal eyelids. His remarkable story includes a special eyelid reconstructive surgery that would greatly improve his quality of life.
When 1.5-year-old Majinbou arrived at the Wisconsin shelter this year, it was clear that his eyelids were causing him multiple medical problems. He was going to need special help to correct the issue–the kind of help not normally available to a shelter cat or one in his location.
Majinbou's case came to the attention of Dr. Jen Zimmer, an Ophthalmologist at Oakland Veterinary Referral Services. His eyelid agenesis, a congenital problem that occurs in cats (rare in dogs), would require a specialist like Dr. Zimmer to perform eyelid reconstructive surgery in order to correct the issue. Learn more about Majinbou's journey with Dr. Zimmer to better vision and health.
Majinbou's Arrival
Majinbou arrived at the shelter with extensive medical issues related to eyelid agenesis. His congenital condition resulted in abnormal eyelids that didn't allow Majinbou to blink. 80% of his upper eyelids were undeveloped so the fur above his eyes was rubbing Majinbou's corneas. It was causing him great discomfort, and he was constantly rubbing his eyes, irritating the corneas even further.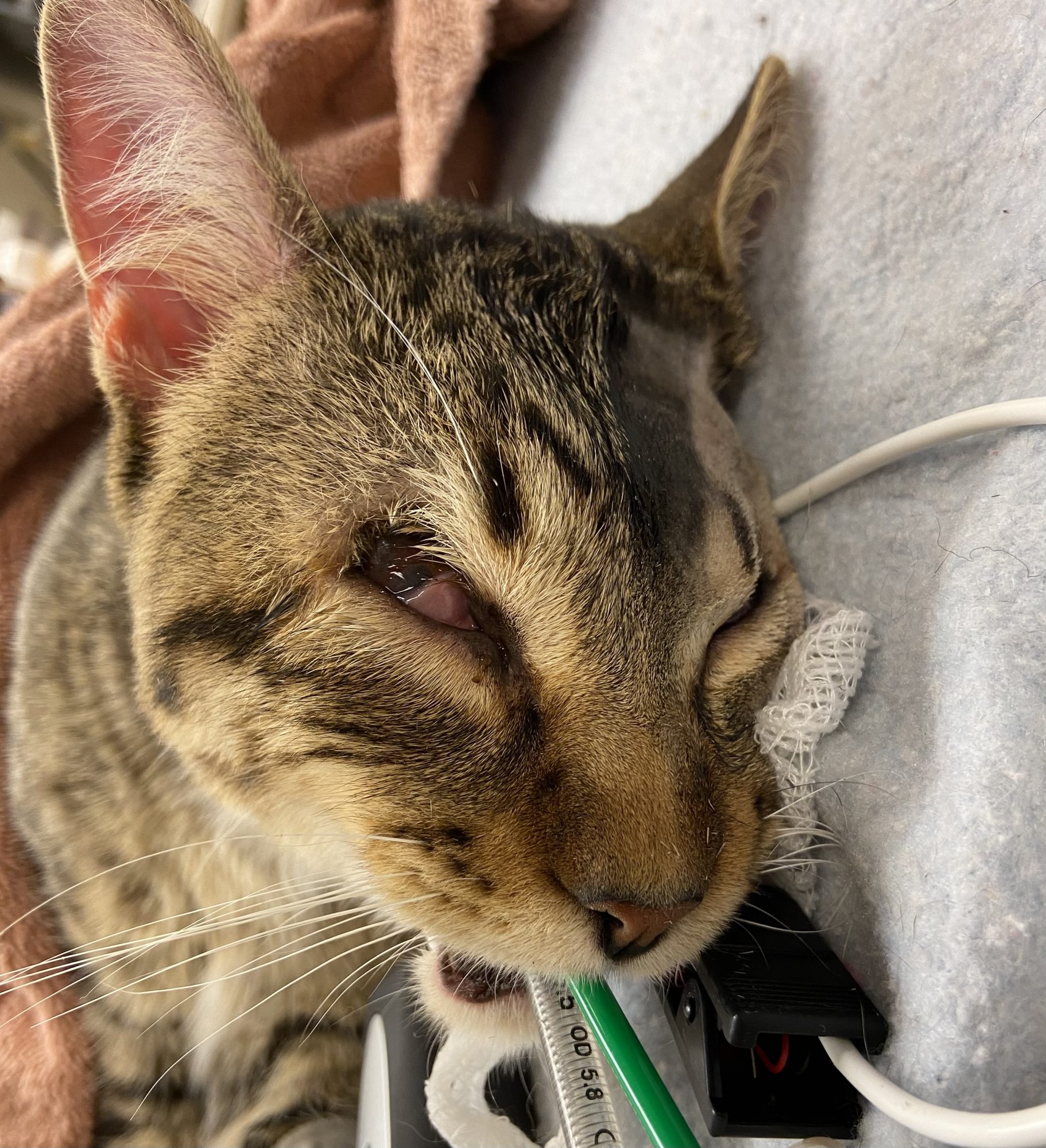 The importance of the eyelids cannot be understated, as they protect the corneas and also have glands that release secretions to keep the eye lubricated. This tear film is instrumental in releasing nutrients and moisture to the eye. Without it, issues such as eye injuries, corneal ulcers, inflammation of the eye, and scarring can occur. It's also quite painful for the patient.
Lip to Lid Eyelid Reconstructive Surgery
Dr. Zimmer performed the brave and loveable Majinbou's eyelid reconstructive surgery in August, 2020. This "Lip to Lid" transposition is a procedure that uses a portion of the upper lip as a graft to make a new eyelid. The lip tissue is chosen for grafting because it is free of any surface hair and has a mucous lining that replicates the function of a normal inner eyelid. Because of the close match, it also can be moved while maintaining the blood supply.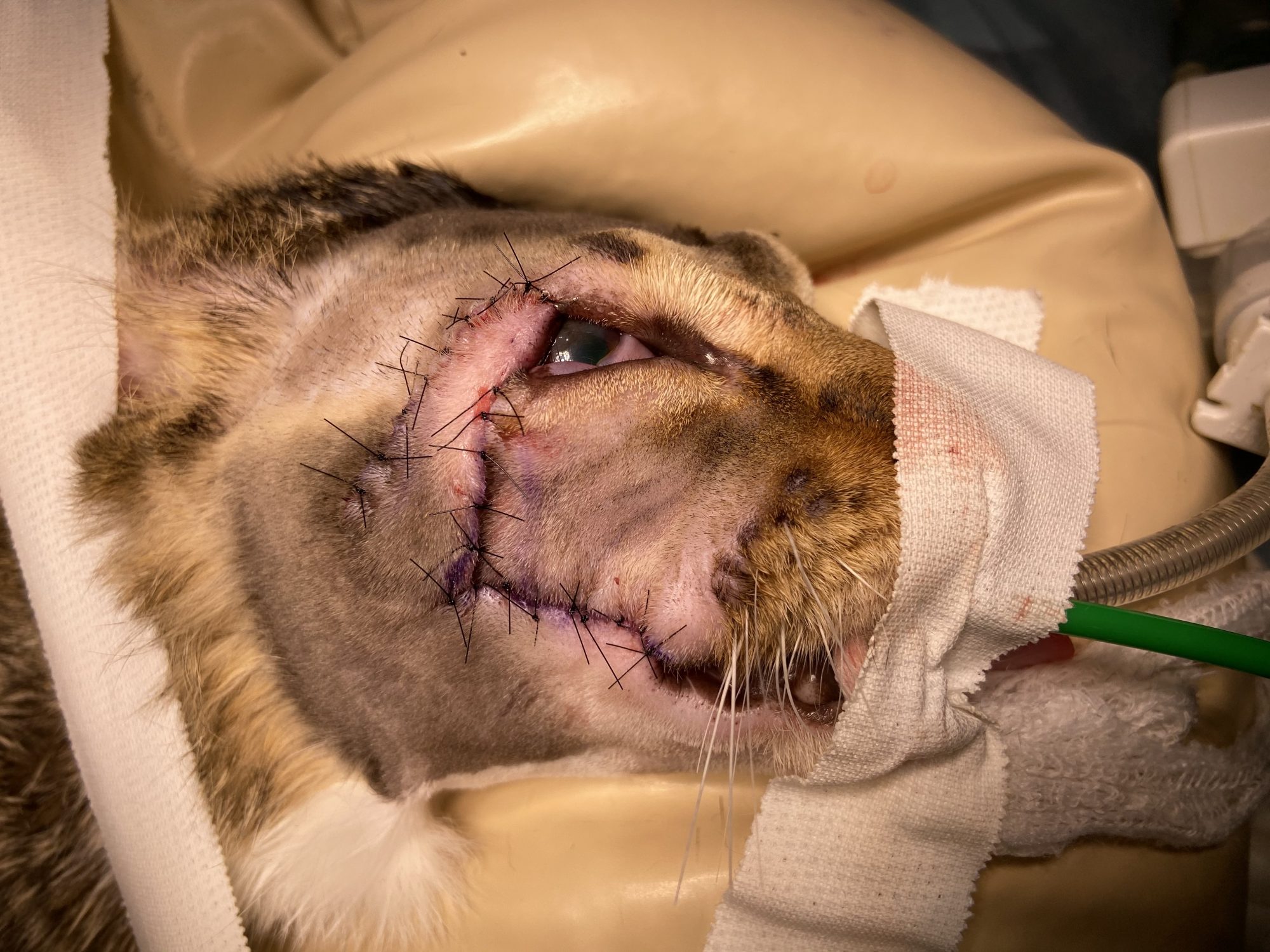 In September, Dr. Zimmer performed a second procedure on Majinbou using cryotherapy (mild medically induced frostbite) to remove a few abnormally directed hairs.
Incredible Strides
Since this remarkable little cat found his way to us, he has come a long way in his recovery. Everyone at OVRS has been delighted with Majinbou and his funny antics and sweet nature. He has been a very active member of Dr. Zimmer's household, getting along with her dogs.
We are also happy to report that Majinbou will soon be available for adoption. He comes with his vaccine records, food, bowls, litter box, toys, cage, and a carrier. He doesn't need any medications at this time but will need a visit with an ophthalmologist in 3 months to evaluate his progress and the health of his corneas. We are sure any potential adopter will be thrilled with this courageous and healthy boy.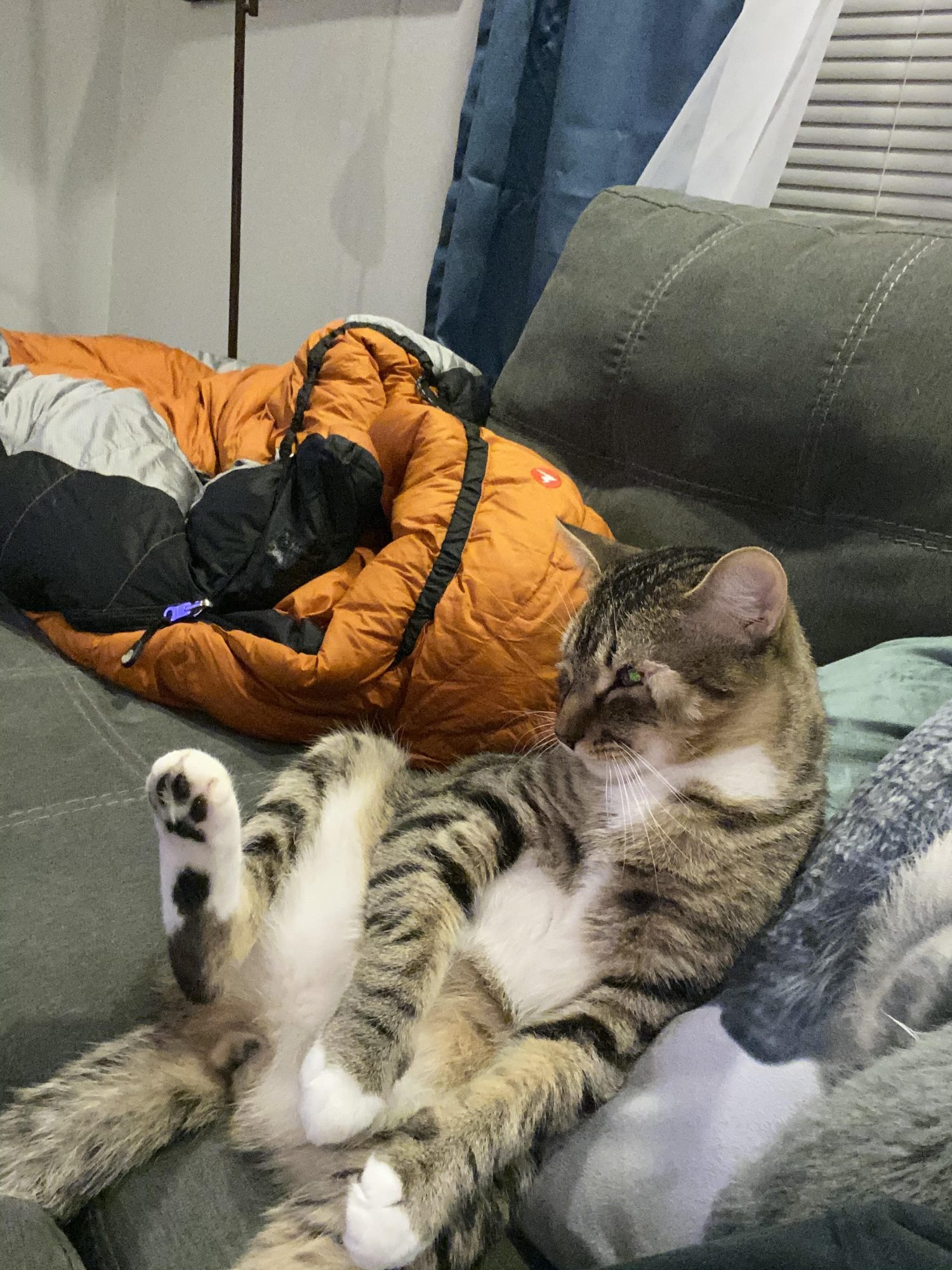 If you would like more information on adopting Majinbou or on eyelid reconstructive surgery, please contact us. We're excited that someone will soon have the pleasure of adding a thriving Majinbou to their fur family.