Proper Dog Walking Etiquette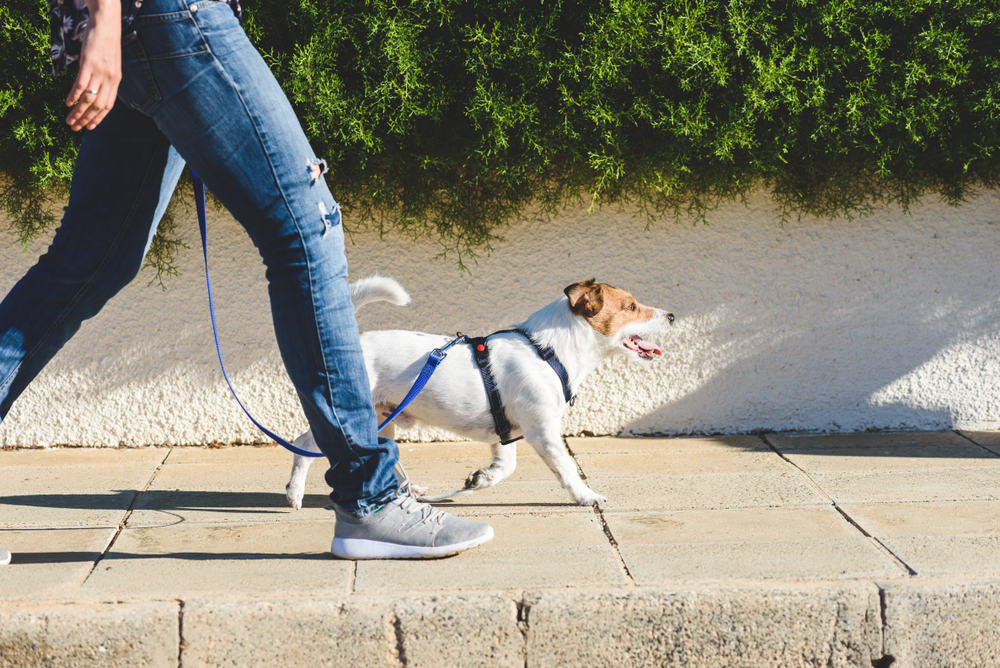 You're an old hand at walking your dog, but are you familiar with dog walking etiquette? As a responsible dog owner, knowing the proper etiquette for walking a dog can make it more enjoyable (and safer) for you and your dog to spend quality time together outside around other dogs and humans you might encounter.
Follow these etiquette tips from Oakland Veterinary Referral Services to improve your dog-walking experience:
Dog Walking Etiquette: Use a Leash
Leashes are your best friend when walking your dog. They enable you to exert control over your dog and show that you are the one in charge of the walk. Even dogs who are thoroughly trained can get spooked on a walk and react anxiously or aggressively to an unexpected situation. Using a leash lets you avoid your dog unexpectedly running away or attacking a stranger or another animal.
Choose a leash that extends no farther than 6 feet so you can give your dog freedom, but still keep your dog with you. Pair it with a collar or harness with which you can easily maintain control over your dog.
Proper Dog Walking Etiquette on a Sidewalk
Once you have the right equipment, you are ready to start implementing etiquette into your daily walks. If you are walking your dog on a sidewalk where you might encounter other people, be sure to:
Clean up after your dog (bring more poop bags than you think you need)
Hold tightly to the leash so your dog does not jump on anyone
Be aware of other people and animals walking nearby, especially if you'll pass near them
Pay attention to people's lawns and property and keep your dog from using them as a potty
Keep your dog on the outside of the sidewalk when you are passing someone going the opposite way
If you think your dog will react badly to other dogs sharing the sidewalk, step off the sidewalk and have him sit until the other dog passes.
What About Hiking with Dogs?
Unless a trail specifically designates itself as an off-leash trail, you should always keep your dog on a leash while hiking. New sights, smells, and animals can be scary for your pup, and if he gets startled and runs away while you are far from, it can be hard to find him.
If you run into anyone else on the trail, you and your dog should always give them the right of way. You should also stick to the trail with your dog. Make sure to read the rules of the trail before you get there and avoid disturbing any wildlife or plantlife you encounter along your route. You and your dog are there to enjoy the space, not to disrupt it.
We hope this quick overview of hiking and dog walking etiquette make outdoor time with your dog safer and more enjoyable.  At OVRS, we want to help you ensure your pet is happy and healthy in every facet in life. From specialty veterinary services to care advice, we want to partner with you to keep your pet thriving. To learn more about our veterinary services or to schedule an appointment, call (248) 334‑6877.