Safety Tips for Boating with a Dog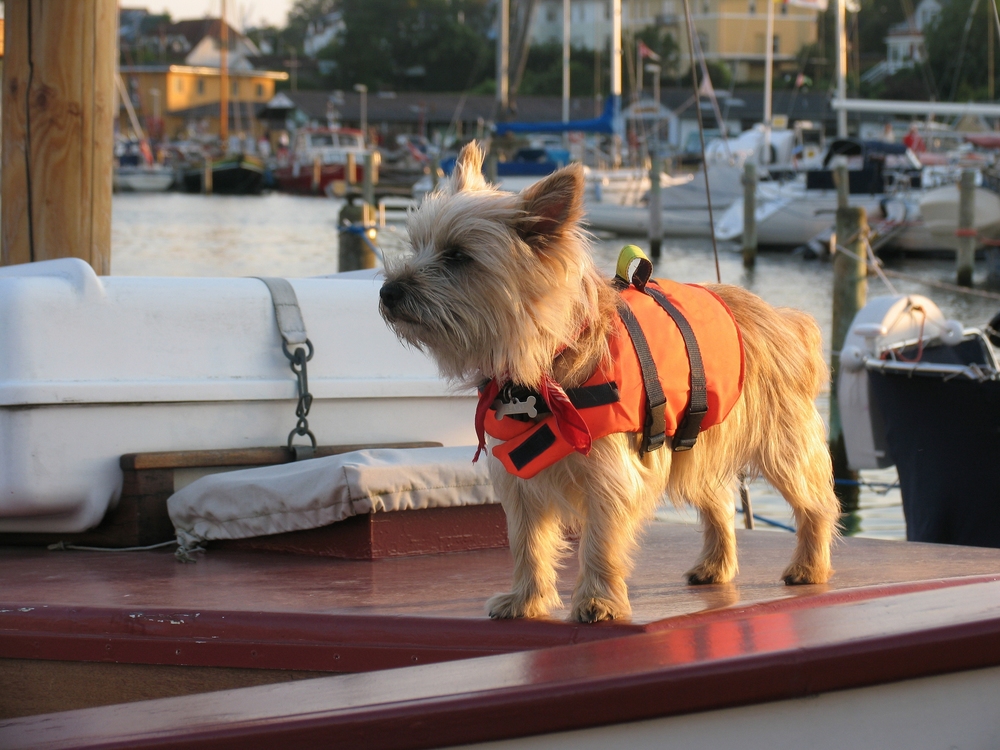 Ah, the dog days of summer. There's nothing quite like enjoying the beautiful weather with the one you love most: your pupper. If you have a chance to get out on the water this summer, why not share the experience with your favorite canine companion? Oakland Veterinary Referral Services is here with safety tips for boating with a dog to make sure you can have all the fun this summer:
Step One: Get a Life Vest
Whenever you are going in the water with your dog (to swim or to boat), it is essential to outfit him with a well-fitting life vest. Safety vests should fit snugly around the dog's neck, otherwise his front paws could get caught while trying to paddle. It is also important to invest in a new vest, as an older one might not offer the proper protection from drowning accidents. A life vest with handles also makes it easier to lift your dog when necessary.
Boating with a Dog: Start in the Water
Before you can get your dog comfortable on a boat, you have to make sure she is comfortable in the water. Spend some time acclimating her to swimming in calm water that is easy for her to get out of if she gets uncomfortable. Pools with steps or lakes with sloping banks can make her feel safe. Bring some treats to help entice her into the water, and be patient with her needs. It might take a little bit of time for her to get used to the water and be excited about swimming.
Make a Contingency Plan
Even with a lot of caution, there is always a chance your dog can fall off of a boat. It is a good idea to have a plan in place before this happens so you can react quickly if you need to fetch your pup from the water. Be sure to do the following:
Return to your dog's location as soon as possible
Turn off the motor before you get too close to the dog
Call the dog over to the boat and lift him up while you are still inside it (dogs might get nervous in the water and can make it hard for you to swim if you jump in)
Most importantly, remain calm. Your dog will be able to sense your anxiety, so try to relax and focus on getting your pal safely back into the boat.
Come Prepared When Boating with a Dog
Whenever you are boating with a dog or just spending time outside with your dog, you should be sure to have plenty of water, sunscreen, insect repellant, and a first aid kit. Dogs are susceptible to sunburns and heatstroke, so it is important to make sure your pupper is not getting overheated as you spend the day in the sun. Mosquitos and other insects can carry diseases. Although your dog should have heartworm prevention, a dog-safe bug spray can help ward off these pests.
Oakland Veterinary Referral Services offers a wide range of specialty veterinary services to ensure your pets get the care they need. Whether you are looking for a specialty service or just helpful information and resources, we are here for you. To learn more, please call (248) 334-6877.