Mother's Day Gifts for Dog Moms & Cat Moms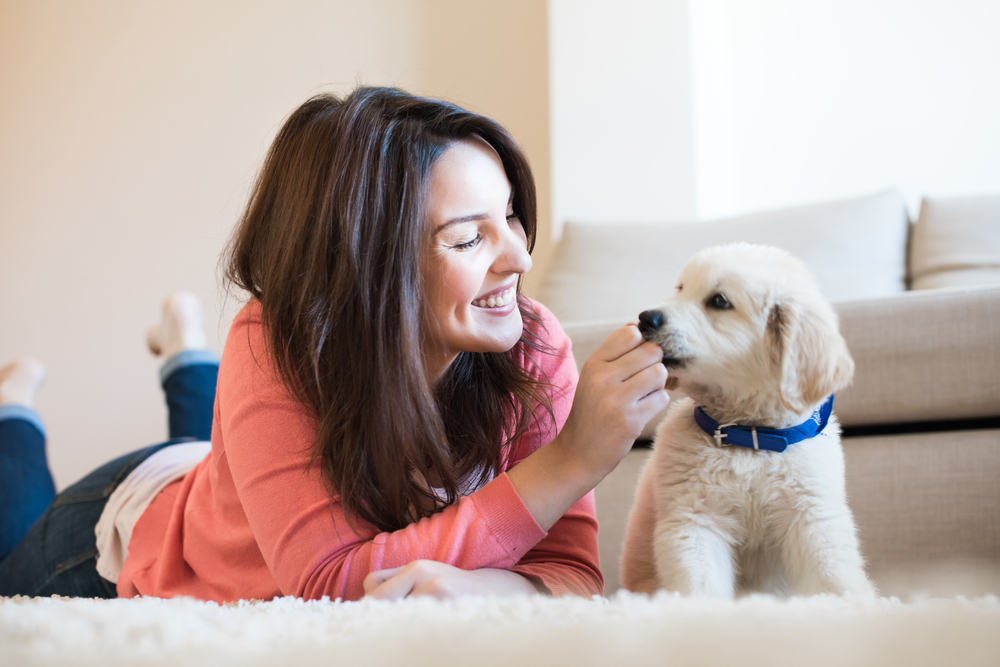 Mother's Day Gift Ideas for Dog, Cat and Pet Lovers
Mother's Day is a time to celebrate moms, and the many ways they make our lives wonderful. Mother's Day is all about recognizing the spirit of nurturing, kindness, care, and wisdom of mothers. This same spirit is true for dog, cat, and other animal moms out there!
Those who care for animals are among the biggest-hearted people we know. On Mother's Day, we choose to honor all of the dog moms, cat moms, rabbit moms, guinea pig moms, and so many others by suggesting a few simple, meaningful gifts. We hope you find something to add to your list!
14 Mother's Day Gifts for Dog Moms, Cat Moms, or Other Pet Parents
Mom and pet photo shoot — One of the most touching ways to celebrate the fur mom in with a personal studio shoot. Photos can give your loved one many years of happiness to reflect upon. And, of course, the very best profile pics for their social media. After all, who wouldn't want to share those adorable pics!?
Personalized socks — Animals socks are so much fun, but what could be cooler than having your pet's portrait as inspiration for the design? Check out these awesome pet-themed socks for your favorite pet parent.
Custom cat face pillow — Add style to your living room while displaying the faces of your meowy friends. Your cat lover loved ones will love this!
Jaxx Hound dog carrier — This chic, classic design is a great gift for the travelling dog or cat mom who also loves a little luxury.
Dog Lover wine glass (or beer glass) — Good dog moms love to kick back with a glass of wine or beer at the end of the day and snuggle with their dog.
Funny dog shirts — For those with a funny bone or some chutzpah, these t-shirts rank high and are perfect for the warmer summer days ahead. Or try this "World's Most Pawsome Mom" t-shirt for under $20.
Bad dog tumblers — Put the naughty doggo in the spotlight with these cool dog-themed tumblers. They will be perfect for her entertaining on the patio, under the stars, with all of her pet loving friends.
Cat Mom keychain — This cute keychain tells everyone who has her heart.
Cat lover coloring book — Coloring is a wonderful way for the busy pet mom to unwind, and these beautiful designs make this meditative activity even better.
How Dogs Think by Stanley Coren — If the mom you're buying for is also a bookworm, this book is a must-have for dog lovers. Renowned author and animal behaviorist, Stanley Coren, gives you greater insight into the thought life of your canine companion.
Cat butt magnets — Yes, you read that right. This set of hysterical magnets will be a hit with the cat mom in your life. Place these magnets on the fridge or at the office for an extra chuckle each day.
Coffee mug — Moms need a coffee travel tumbler to sip from while walking the dog (or feeding the animals). Or one of many fun dog or cat coffee mugs for home or office.
Guinea pig Mom mug — Small-mammal moms deserve attention too, so we've found these cute mugs to let everyone know about her fur pal. There are also great gifts online for the chinchilla, rabbit, hamster, bird, or other animal moms in your shopping list.
Pet Jewelry — Jewelry celebrating pets abounds. There are a million choices in every price range and for any type of pet.
From all of us at Oakland Veterinary Referral Services, we wish mothers of both two- and four-legged kids the most amazing Mother's Day ever. If we can answer any pet-related questions, or if you would like to schedule an appointment with us (many of whom are pet moms), please give us a call.
Enjoy your special day!