Frugal Four-Legged: Money Saving Tips for Pet Owners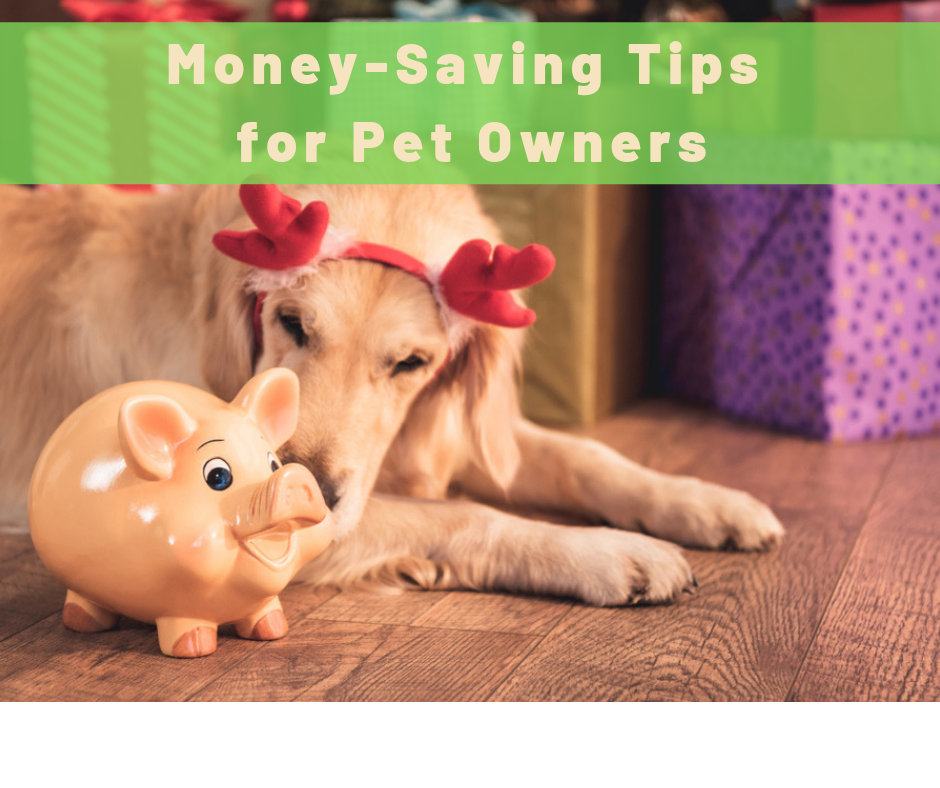 After the spending spree of the holidays, most of us wouldn't mind cutting costs in the New Year. DIY projects and homemade things never looked better than after a full month of gift buying. There are many ways a cost-conscious pet owner can save cash any time of year with help from your friends at OVRS.
Here are are our 10 best money saving tips for pets owners that will be a benefit to you, as well as your favorite fur friend.
ORVS' 10 Best Money Saving Tips for Pet Owners
Make your own pet treats

. Pet treats can be pricey, especially if you want high quality ingredients. This is why homemade pet treats are a great way to save on pet costs, while still giving your pet more nutritious snacks. Check out this

homemade dog treat recipe

or

this one

.

Groom your pet

. If you have the right tools for the job (scissors, electric clippers, nail clippers) then you may be set to groom at home. Even simple tasks, like shampooing, can definitely save you money as the cost of grooming can add up. Check out YouTube grooming tutorials for extra assistance.

Pet sitting timeshare

. You can save money on the cost of pet daycare and dog walks by pooling resources and sharing these duties with other pet owners. Agree to a schedule with your fellow pet owners and take turns providing pet sitting. Consider vacation pet sitting timeshare as well.

DIY toys are a cinch

. Just think of all of those cute toys you purchased that were destroyed in milliseconds by your pooch. Pet toys can be simple or elaborate, depending on your sewing skills. We especially like

these ideas for kitties

and

these for your doggo

.

Look for freebies

. Peruse print coupons and look online for free mail-in samples. You can often find free food, treats, hygiene needs, and other pet related products being offered at a discount or free in your daily junk mail or through a various of costcutter websites.

Ask your vet for discounts

. Your veterinarian may be able to offer discounted services through an annual wellness plan. You can also ask for generics if your pet is on a prescription. Most preventative suppliers provide discounts on their website if you purchase 6 months at a time. Remember, too that keeping your pet current on vaccines and parasite control can help avoid unexpected costs associated with avoidable illnesses.

Shop around

. Have you been shopping for food at a gourmet pet store? Going to a high end pet salon? Spending too much on overnight boarding? Assess other local options to find the best price while retaining good quality.

Avoid pet trends

. Many of the new fad pet diets may not be the best choice for your pet's health, and certainly no one really needs all of the pet technology on the market. Discern what your pet really needs before jumping on the next trendy (and expensive) bandwagon.

Brush your pet's teeth

. This may not seem like a way to save money, but pet dental disease is a costly problem that affects over two-thirds of pets over age 3. Keep your pet's oral health a priority by brushing those chompers each day.

Spend time, not money

. One of the best ways to save money and to provide a healthy and happy life to your pet is through your time. Instead of fancy toys, take a walk or hike together. Playing games and cuddling with your fur friend go a long way in cutting costs on unnecessary expenses meant to entertain your pet, when all you have to do is pay attention.
What are some of the things you've done to control pet care costs? Do you have any additional money saving tips for pet owners? We'd love to hear all about them. Give us a call or post your comments on our Facebook page.