Have a Happy, Safe Holiday Season!
Oakland Veterinary Referral Service wishes you and your furry family a very happy, and above all safe, holiday season this year!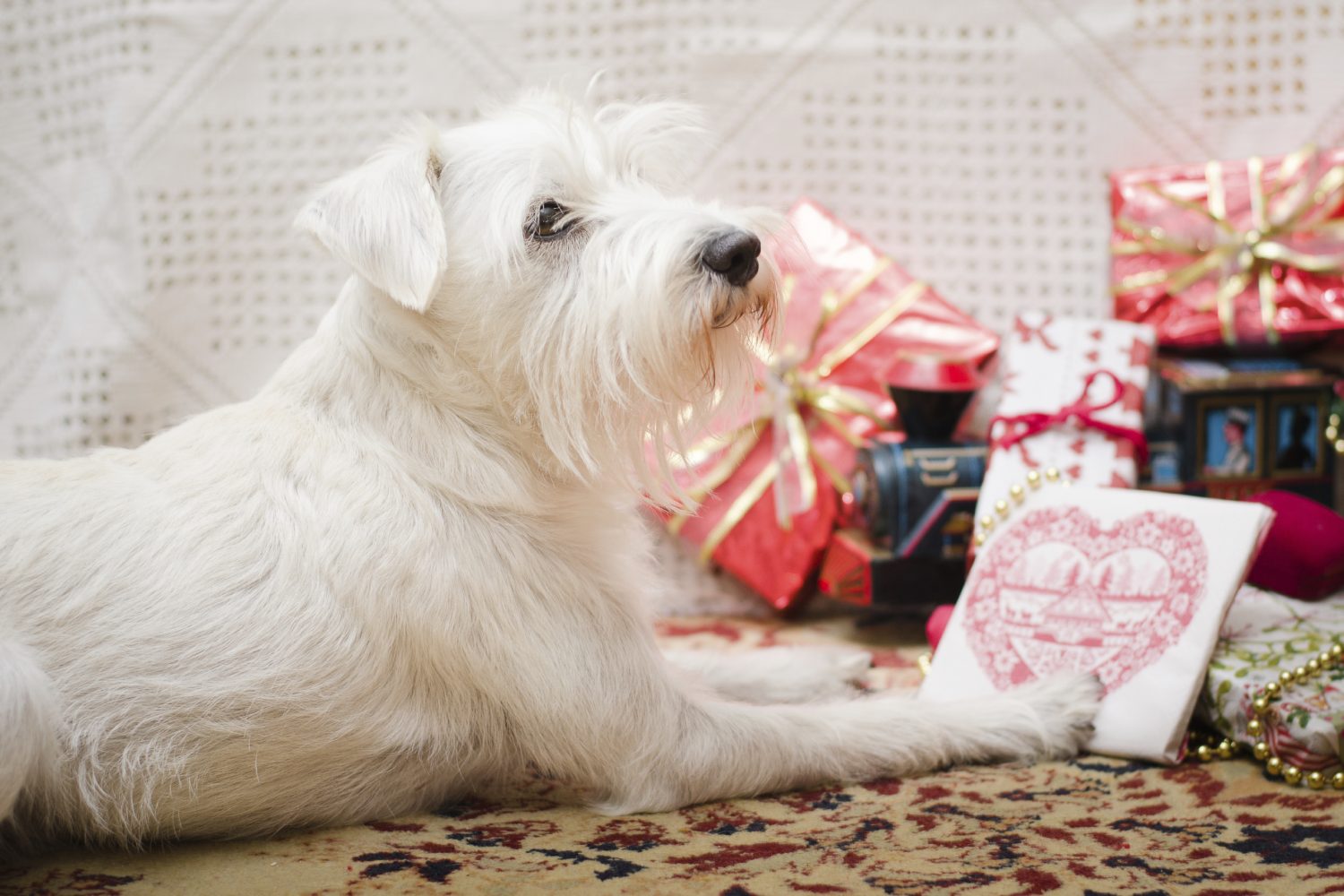 Don't forget the following during your festivities this year:
Christmas trees, holiday decorations, and wrapped gifts can all be dangerous items that your pet is not used to having around.  Keep decorations and candles out of the reach of playful paws and wagging tails.  Decorative ribbons, string, and tinsel should also be kept away from pets.  Electrical cords can pose a danger as pets may chew on them or become tangled in them.  Before bringing any plants into your home, be sure to check the ASPCA's list of toxic plants to avoid problems.
Food and goodies of all kinds abound this time of year!  Beware of treats containing chocolate, raisins, grapes, macadamia nuts, and the artificial sweetener xylitol.  Table scraps, particularly those that are fatty or rich, can cause stomach upset ranging from mild vomiting or diarrhea to severe pancreatitis.  Don't forget about alcohol, either.  That punch or eggnog might be irresistible to your pet, but can cause serious problems upon ingestion.
Pets don't always take to the holidays like humans do.  A houseful of noisy strangers can be a disturbing event for shyer animals.  Make sure that they have a quiet, safe place to "hide" away from the hub-bub.  It is also a good idea to make sure that all pets are wearing identification and/or are micro-chipped with your current contact information in case they slip out the door with Uncle Bob.