Posts Tagged: responsible pet care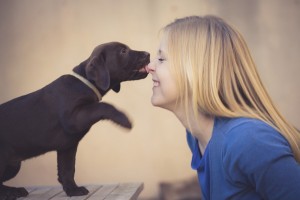 What constitutes responsible pet care? Certainly most pet owners love their pets. What should that love in action look like though? Is it daily feeding and petting? Spoiling your pet with treats? What does it mean to be a responsible pet parent?
Our blogs usually focus on how to prevent health care risks, ways to improve pet health and quality of life, or various health conditions. In this blog, we want to describe our view of responsible pet care and celebrate the many responsible pet owners who provide exemplary care and love to their pets each and every day. Continue…
The level of companionship and devotion you can get from a furry or feathered friend is unlike anything you can get elsewhere. Pet ownership can bring you years of rewarding experiences, but owning a pet is hard work, too. There are a lot of important responsibilities that you have to be willing to take on for the privilege of your pet's love.
Unfortunately, not everyone understands the responsibilities of pet ownership before they jump in. It's important that you know what owning a pet entails before you adopt. Here are a few key considerations…
Commitment
Owning a pet is a commitment for the life of the animal. Far too many people jump into pet ownership, only to return the animal to the shelter or give it away when they realize that they can't live up to the care their pet needs. Know that you will be taking care of a life, and that that life is depending on you for its Continue…