Posts Tagged: Pet Hair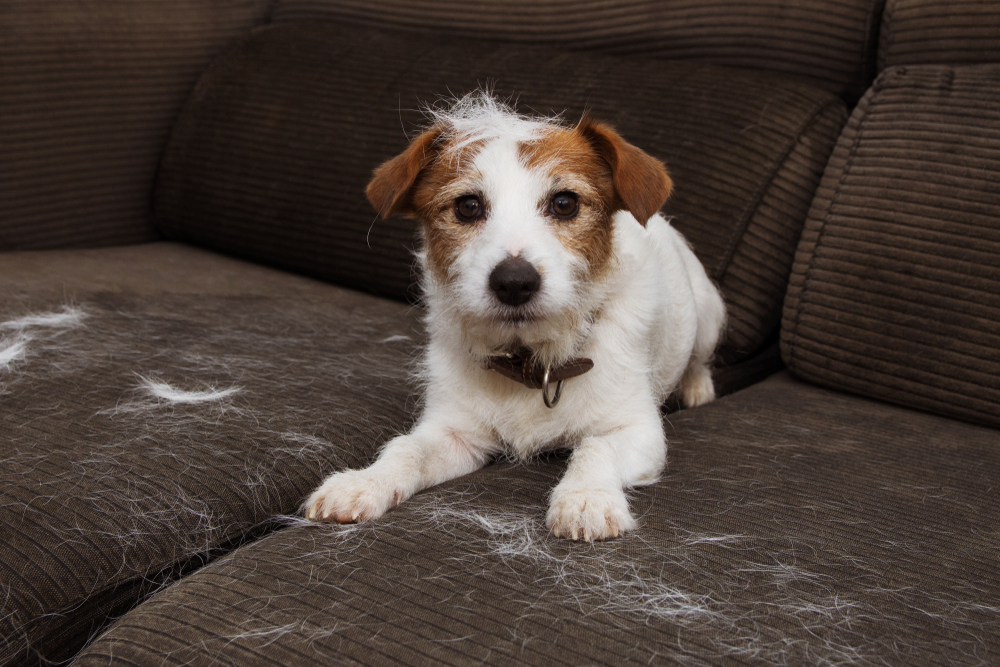 Your Dog's Shedding — Normal or Excess?
This time of year, when the sun begins to shine a little longer each day and the heat index starts to rise, you may notice something… Your dog is leaving little hair tumbleweeds across the tiles. Shedding can be a major problem for some breeds, and many pet owners have the lint rollers in hand and vacuums going strong.
Shedding is a normal process of keeping your dog's skin and coat healthy. There are times, though, when hair loss can signal a larger issue. The team at Oakland Veterinary Referral Services wants to tackle the question of shedding and explore the causes and conditions of excess shedding.
Continue…
You've swept it up, you've vacuumed for the hundredth time, you own more lint brushes than the local pharmacy – and your home still looks like a Wild West scene with those furball tumbleweeds rolling across the living room.
Dog hair can be an aggravation, particularly during high shedding seasons when some dogs will lose a bit of that thick winter coat. Realistically, though, dogs shed any time of year, which can make for a lot of work when it comes to grooming and keeping your home and clothing fur free.
To help your fuzzy friend out, OVRS has put together some tips for managing your dog's mane!