Posts Tagged: Pet Enrichment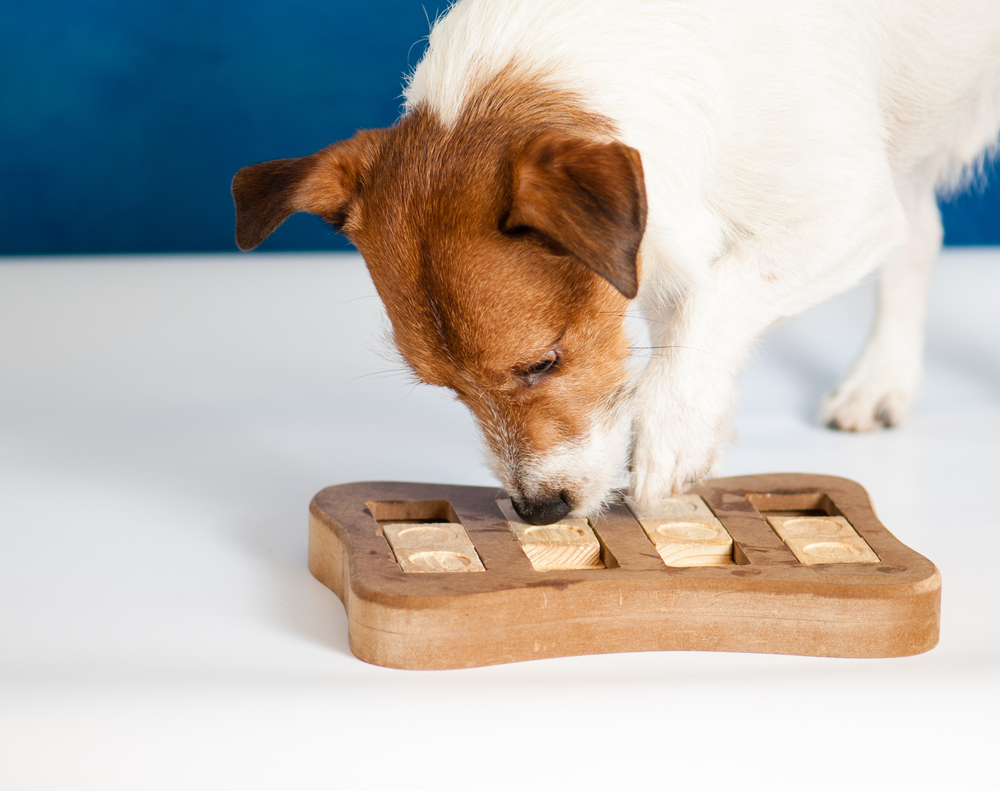 Pet environmental enrichment has become critical in encouraging smarter, healthier, and better behaving pets. Enrichment engages your pet mentally and physically, and is necessary for reducing the anxiety, boredom and frustration associated with being indoors.
The concept of enrichment doesn't have to be a complex one. There are many simple ways to implement an indoor pet enrichment program of your very own. The team at OVRS is here to help guide you through some of these options.
Continue…
From chimpanzees to dolphins, cats to canines, we now know that animals experience complex emotions. Some common emotions you might see in your pet include anxiety, joy, and what we perceive as shame when they do something they shouldn't have. But, if you have noticed that your pet is suddenly despondent or just seems off, you may wonder about depression.
There are a number of reasons why a pet owner will ask us, "Is my dog depressed?" Let's take a look at some of the causes of canine depression, and what you can do to help your pet.
When it comes to gift giving, pets rank right up there with the rest of our loved ones as recipients of our goodwill. Shopping for pet lovers can also be fun, but choosing a gift for them, or for our pets, isn't always simple and the options are nearly endless.
We love animal-related gifts here at Oakland Veterinary Referral Services, and we hope our list of holiday gifts for pets and pet lovers alike will aid you on your shopping adventures this season!