Posts Tagged: Hero Dogs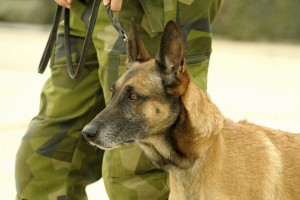 Strong. Intelligent. Stately. Loyal. Dedicated. Just a few of the many adjectives one could use to describe U.S. military dogs.
Vietnam veteran and former military dog handler Joseph J. White felt the same way, which is why he founded National K9 Veterans' Day (March 13th), a day intended to honor all military and working dogs for their service and their sacrifices for our nation.
Military Dogs Throughout The Ages
The first recorded use of dogs in battle was around 600 B.C.. Canines went on to be used by the Egyptians, Greeks, Persians, Romans, and ancient Far East cultures during wars and battles. Here in the U.S., the employment of military dogs began during the Civil War, where dogs served as messenger senders and guards for prisoners. Continue…