Posts Tagged: cataracts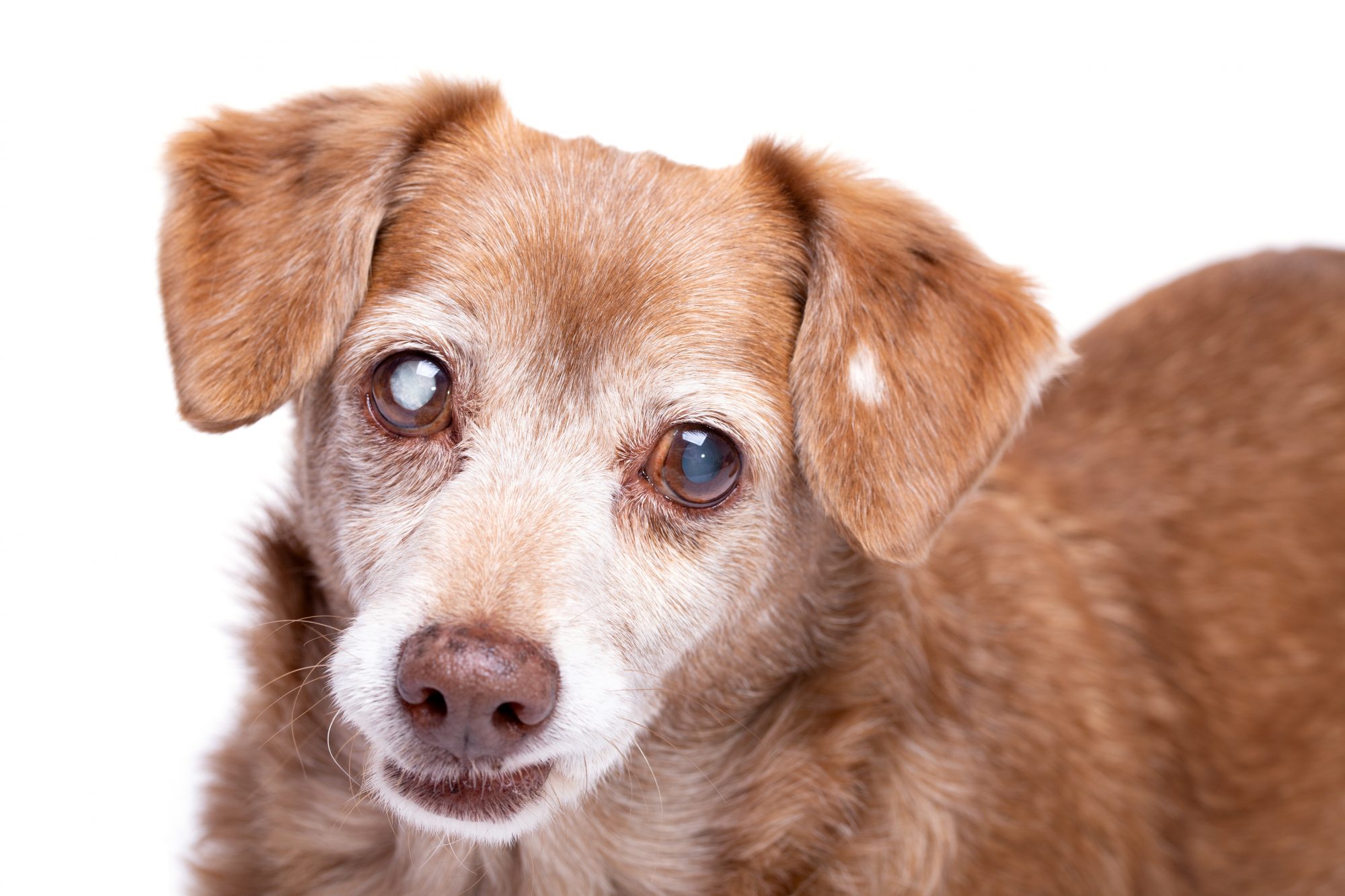 Cataracts in dogs are usually easy to spot. The clouded look of the pupil gives them away. Unfortunately, many dog owners assume that cataracts just come with age and don't think to intervene to address them. This is troubling because eye health is so important to a dog's general health and quality of life.
The good news is that there is treatment available for cataracts so that your canine can have good vision and eye health throughout their golden years.
Continue…
It's August, and that means that it is cataract awareness month!
Educate yourself on this common pet problem by reading our FAQs:
What is a cataract?
The eye contains a clear lens that helps the eye to focus.  Any opacity that develops in the lens is a cataract.  Very small cataracts may not cause a problem at all, but larger, cloudier opacities can cause blurry or even totally obscured vision.
If my pet's eyes are cloudy, does that mean it has cataracts?
Most pets will start to have some hardening of the lens as they age.  This results in a grayish-blue haziness to the eye.  This is NOT a cataract and does not usually interfere with vision.
Why did my dog/cat develop cataracts?
Most cataracts are inherited and can occur at any age and develop at any speed in one or both eyes.  Diabetes or other ocular diseases can also cause cataracts to develop.
What can be done about cataracts?
There is nothing that can be done to reverse a cataract once it has developed.  For certain patients, a veterinary ophthalmologist can perform a surgery in which the lens is removed.  This is a delicate and involved procedure, however it can restore vision almost completely.
What if I don't do surgery?
Most pets do well even if they are blinded by cataracts.  They should be monitored closely, however, as cataracts can lead to painful glaucoma or luxation (displacement) of the lens.
If you have any questions about cataracts please consult with your regular vet, or give us a call.