Posts Tagged: Cat Behaviors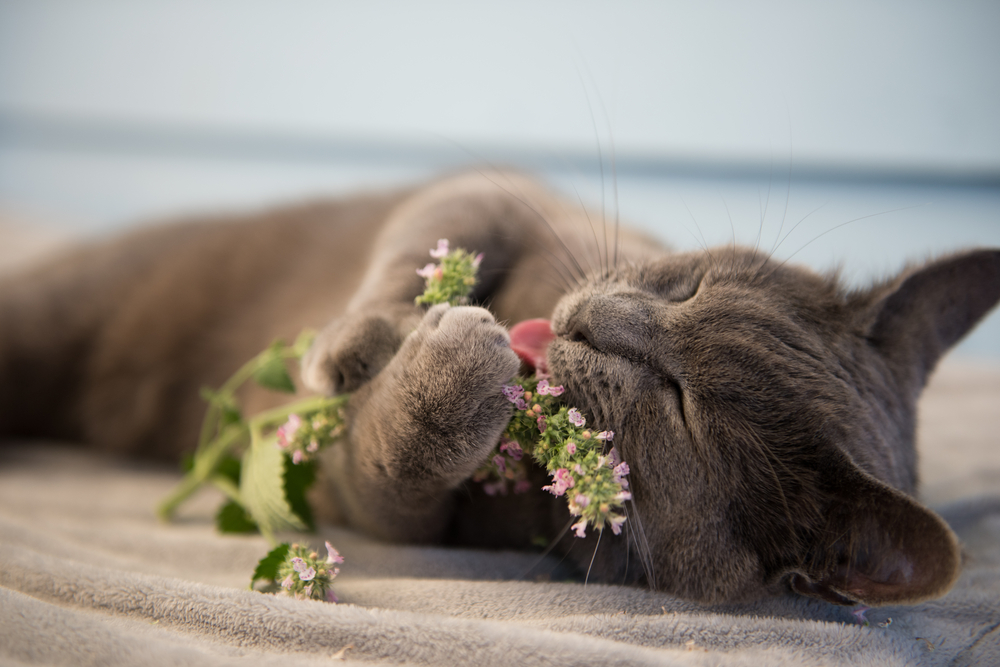 Does your cat go crazy over catnip? Does he roll on the floor and zip across the living room in utter frenzy? This plant is like kitty crack to most felines! It can make them behave in ways that are both euphoric to them and hysterical to us.
You can buy catnip in a variety of forms, from stuffed toys to baked goods; from catnip-infused treats to bulk containers. No matter what form it takes, your cat likely goes gaga over it. If you are like most cat owners and go through catnip in no time flat, a cheaper approach is growing your own catnip. Your team at Oakland Veterinary Referral Services is here to tell you how!
Continue…
Where is your cat right now? If you're reading this on your tablet or laptop, there's a good chance he or she is attempting to schedule an unplanned snuggle – right on top of the screen. If Fluffy is absent, he or she is likely either dreaming or waking up from the 9th cat nap of the day. Cats are definitely lounge lovers, but there's more to this indulgence than meets the eye. Cats sleep an average of 16-20 hours every day, but why?
Sleep Patterns
While many cats are active at night (especially kittens), their species is actually classified as crepuscular, meaning they "come alive" at dawn and dusk. This is explained by the fact that other natural predators are usually hunting in the deep night or daytime hours.
Cats know there's nothing as fascinating as a plain old cardboard box. Almost any cat owner who has ever left an empty box lying around for more than a few minutes can attest to this feline behavior. In fact, even non cat owners are familiar with the image of a cat squeezed into a too-small cardboard box. But it begs the question: Just why do cats like boxes so much anyway?
Cat In The Box
Cats in the wild are solitary predators who are curious, secretive, and spend hours sleeping and hiding. It makes sense, then, that a box could fulfill a variety of needs for a cat, including: Continue…