Posts from July, 2016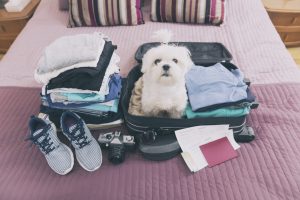 It wouldn't be summer without at least one short getaway. For many of us, leaving our pets at home when we go out of town is simply not an option, which is why we have compiled a list of our favorite local pet friendly getaway destinations, along with a few pet travel tips for safety's sake.
Where To Go, Where To Go?
There is beauty and adventure to be found in every state in the union, but here at OVRS, we agree with the ad campaign that our great state is one of the most beautiful in the country. They don't call it "Pure Michigan" for nothing! Continue…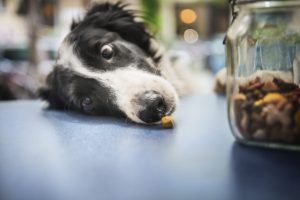 Barbeques and outdoor parties are a cherished part of summer for many families, and it only makes sense that we would want to include our pets in as much of our summer fun as possible. After all, pets and parties go hand-in-hand…
Or do they?
We've all been to (or hosted) a gathering that included an obnoxious pet; the terrier who swipes the hamburger from your 5-year-old's hand and runs away with it, the tabby who makes himself right at home on the kitchen counter or dining room table, or the exuberant Labrador who almost knocks over each and every guest who dares to enter the premises. Continue…
Few health issues can take a dog's life as quickly as bloat can. Despite its serious nature, though, few pet owners really understand what this devastating condition is. Taking just a few minutes to learn about bloat in dogs might just help you to recognize it if you are unlucky enough to encounter this canine emergency. Your knowledge may just save your dog's life.
Bloat Basics
Bloat is a condition involving the digestive tract. It occurs when the stomach fills with air, inflating much like a balloon. The emergency happens when bloat turns into what's called a GDV, or gastric dilatation volvulus. This occurs when that balloon of a stomach turns on itself, trapping the air, food, and fluid in the stomach and strangulating the blood supply to the stomach. Sometimes the spleen, which is a close neighbor to the stomach, also twists in the process. Continue…