Posts from April, 2016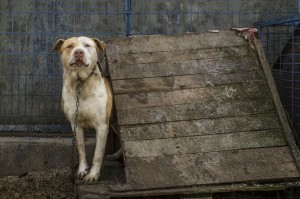 As fellow animal lovers, it is hard for us to imagine treating a pet or animal unkindly. Sadly, though, animal cruelty occurs every day. It takes on many shapes and forms, but regardless of how you look at it, treating an animal without respect is a serious offense.
Take a step back and ask yourself if you know how to recognize animal cruelty and whether you know what to do about it.
The Faces of Animal Cruelty
Animal cruelty isn't always as black and white as you might think. While most of us would step in if we saw a pet being beaten or otherwise physically harmed, cruelty isn't always intentional. It may come in the form of: Continue…
Dogs and cats are susceptible to a number of internal and external parasites, some of which are capable of being passed to humans. Year-round, monthly parasite prevention is not only a vital component of your pet's overall health and wellbeing, it's important for your family's health as well.
Pet Parasite Prevention
Parasites are more than just annoying. Many carry pathogens that can put our pets at risk for dangerous illnesses. By following your veterinarian's recommendations for monthly parasite preventive medications, you will be protecting your pet from these tiny foes: Continue…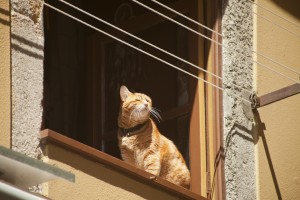 Living with a pet in a condo, apartment, or other small space may seem like an insurmountable challenge: no yard, lots of neighbors, flights of stairs to navigate, etc. But with more and more families downsizing to smaller living spaces, these particular pet care issues are becoming more important than ever.
Fortunately, it's not only possible to keep your pet happy and satisfied within the confines of a small space, but it can often be a deeply rewarding experience. Consider the following guidelines for successful apartment living with pets.
No Pets Allowed?
This may seem obvious, but the first step to successful apartment living with pets is to receive express permission from the landlord before bringing a pet into your home. Conversely, if you are planning on a move to a rental and either already have a pet or are considering adopting one in the future, make sure your new home has a "pets allowed" policy. Continue…