Posts from January, 2016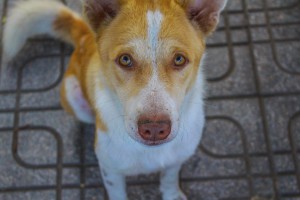 Just about every animal lover has a story about how a pet has touched or changed their life. Have you ever stopped to think about how we can return the favor?
January 24th is Change a Pet's Life Day, and what better time to consider the options. Keep reading to find out how each of us can go about changing the life of a pet for the better.
Changing the Life of a Pet in Need
Taking some of your time or resources to help animals in need can go a long way towards changing the life of a pet. Even just a little effort can make a positive difference and there are so many ways to improve a pet's life. Consider:
Adopting a pet

in need of a loving home (one of the biggest ways to help!)

Spreading the word about the benefits of pet adoption

Fostering a pet who is looking for a forever home

Volunteering your time at a local animal shelter or rescue organization

Signing up your pet to be a

blood donor

Donating

to a worthy pet charity such as the

TEAR Foundation

Collecting money or needed items such as blankets, food, and toys for donation to a local shelter

Helping to build shelters for feral cats

Spreading the word about animals in need by talking to your friends and family

Spending time with a neighbor's or family member's pet that could use a little extra love
What other ways have you found for improving a pet in need's life?
Changing Your Pet's Life
Let's not forget our furry family, either. Changing the life of a pet can start in your home. You hold a lot of power over being sure that your pet's life is a positive, happy one.  Take steps to help your household residents by:
Providing

responsible and timely wellness care

Spending quality time each day with your four-legged friend

Taking steps to prevent pet emergencies

Making sure your pet has good manners

Socializing your pet with other animals or people

Engaging your pet in regular walks or exercise

Trying a new activity like an agility class, a hike, or playing a new game with your pet

Providing good nutrition and care every day at home

Investing in

pet insurance

to help make unplanned care expenses possible
Animals do so much to enrich our lives and uplift our souls, so the OVRS staff thinks it is only fitting that we dedicate at least one day a year to changing the life of a pet. It doesn't take much, they are not demanding or greedy and give so much back. A little bit of your time and love is all it takes to make a huge difference in the life of an animal.