Posts from December, 2015
Deciding to adopt a pet can be a big decision. If you have thought long and hard about taking the plunge, you know that making that commitment can be difficult. Once you have decided to adopt, however, the hard part is just beginning.
If you have ever visited an animal shelter, you know how hard it can be to pick just one. There are tons of great pets just waiting to be adopted; how will you know which one is the right fit for your family? If you are taking a trip to the shelter in the near future, be sure to read our guide on choosing a dog to adopt. Continue…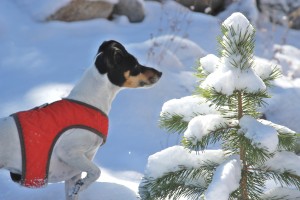 If you are like many pet parents, your holiday gift list will naturally include your pet. And, there are so many wonderful options when it comes to toys, gadgets, and other pet products for our pampered fur friends.
At Oakland Veterinary Referral Services, we have taken time to spotlight a few of our favorites this season. After all, we are certain your pet has been nice, never naughty, and is definitely deserving of some great seasonal surprises. Continue…