Posts from March, 2015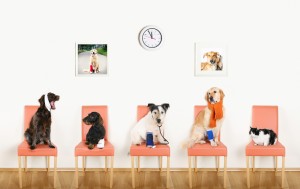 No one plans on their pet having an emergency, but it is bound to happen eventually if you have animals in your home. Visiting the veterinary emergency room can be scary, especially if it is at a facility other than your pet's regular veterinarian.
Learn what you need to know about the veterinary emergency room at Oakland Veterinary Referral Services and how things work so that you know what to expect should you have to visit us unexpectedly. This includes understanding how we prioritize the order in which pets are seen in the ER. Continue…
Cats share our homes and our hearts. In fact, they retain the position of #1 among common household pets in the United States. That is probably why many of us choose to share our homes with two or more cats and have, perhaps, been challenged by passive and overt aggression between our feline companions.
Unfortunately, household cat conflicts are quite common.  Social tension between housemate cats may cause overt aggression or manifest as elimination outside the litter box.  These issues between cats in the home motivate pet owners to seek out help in the form of behavioral consultation (aggression or elimination problems are the most common reasons for behavioral consultation when it comes to cats). When cat conflicts cannot be resolved or seem to present too many disturbances in the home, many of these cats are sadly surrendered to shelters. Continue…
You may have heard the term arthroscopy in relation to a friend or family member's orthopedic problems and surgeries. As veterinary medicine follows human medicine, pet patients can also benefit from this advanced diagnostic and therapeutic surgical technique. Continue…