Posts from December, 2013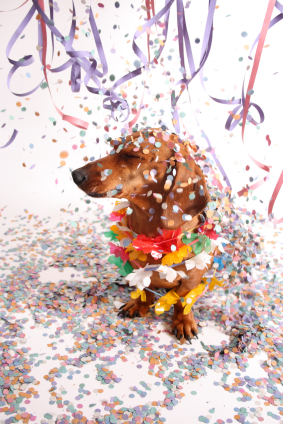 The holidays aren't the only opportunity for your cat or dog to get into trouble at parties. Here are a few reminders for keeping your pet safe at this year's celebrations, family gatherings, and at-home affairs.
Party Safety Tips
Parties can offer plenty of fun for you and plenty of opportunity for your pet to do something he or she shouldn't. Here's how to keep your pet safe:
Before you head out for the night or your party guests arrive, take your pet out for a walk to get some exercise. Not only will he or she enjoy the one-on-one time with you, but it will help to burn off any excess energy your pet may have for shenanigans later in the evening as well.